Roy Jones Jr. Claims Having No Crowd Affected His Performance
Published 12/05/2020, 5:30 AM EST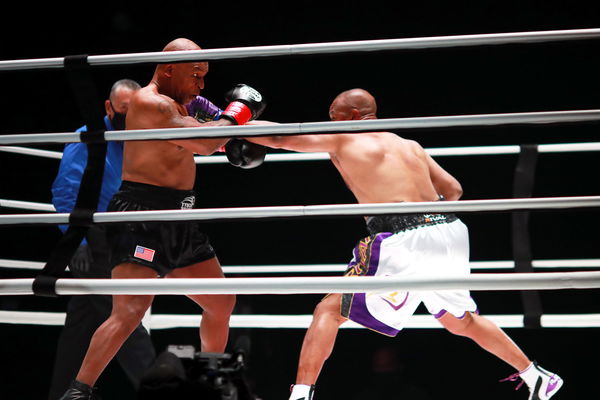 ---
---
Roy Jones Jr. and Mike Tyson had improbable returns to the sport of boxing in their much-anticipated exhibition bout. Both men fought to a draw, in a fight many argued Tyson was winning. However, the performances of both men were quite impressive and have sparked rumors of more fights for both men.
ADVERTISEMENT
Article continues below this ad
Whether we see them return again is yet to be determined. But, the performances that they gave in their returns showed a lot of viability. Tyson especially looked really sharp. While he didn't resemble his prime with his speed, fans could see that the power was still there. One man that definitely felt that power was Roy Jones Jr.
RJJ didn't have the best night, but was in the fight till the end. He had some big moments and was definitely the more technical fighter of the two. However, he wished that a crowd was present to help push him through in that fight.
ADVERTISEMENT
Article continues below this ad
'Captain Hook' said, "It was a lot harder because the crowd is usually what drives me and I know if there was a live audience there, I would've given more than I did."
RJJ's performance was good, but he definitely could have used the late spurts that a hot crowd would provide. Nonetheless, he should feel proud of his performance.
Roy Jones Jr.: Could the fans have affected this?
ADVERTISEMENT
Article continues below this ad
It is unlikely that the fans would have had that big an outcome in the way the fight was going. RJJ did well, but Tyson's power was definitely too much to deal with. After all, Tyson did knock out heavyweights in his prime. Power is the last attribute of a fighter to go with time, and it showed on the night.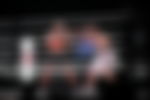 Maybe if the fans could provide him energy, he would have evaded a few of those body shots and clipped Tyson back. However, that is dwelling on a hypothesis that probably wouldn't impact the overall nature of the fight. Tyson too could have gotten motivated by the crowd and landed even harder punches.
ADVERTISEMENT
Article continues below this ad
The performance both men had was good for two people of their age. Both men can take pride in their performance and could return if they wanted to, provided the circumstances keep their health protected.