Roy Jones Jr. Details How Deontay Wilder Can Improve by Watching Mike Tyson
Published 12/19/2020, 6:46 AM CST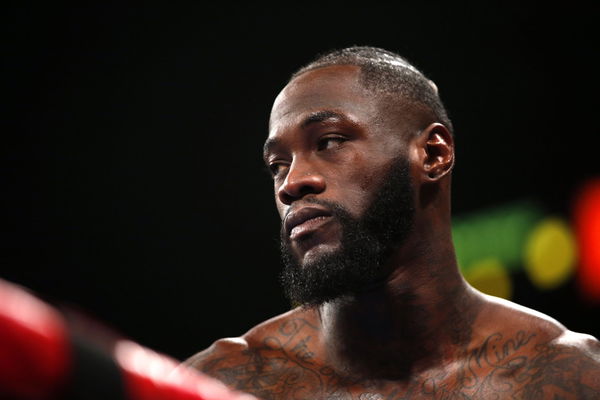 ---
---
One of the greatest and veterans of the sport, Roy Jones Jr. has recently opened up on Deontay Wilder. In a recent chat with Club Shay Shay, he broke down 'Bronze Bomber's style and how he can improve upon it to beat Tyson Fury. He also shed some light on his lately fought opponent, Mike Tyson, and his astounding style.
ADVERTISEMENT
Article continues below this ad
"What people didn't understand about Mike Tyson was that Mike Tyson was a puncher, but Mike Tyson's also the person who knows how to set you up for his punches," Roy confessed.
Tyson was one of the most daunting boxers in the world. Most of the fans claimed Tyson to be a one-punch knockout artist. But, Roy Jones Jr. rubbed all of all those claims and lauded Mike Tyson for his unusual style.
ADVERTISEMENT
Article continues below this ad
He added, "He's not like Wilder. He's not just trying to hit one right hand. He got an of other stuff that he set you up, hit you up with until he could sneak that right uppercut on you. So it's like you have to know how to set, how to play your games like chess."
You got to how to lead people into where you want them to go so that you can ambush. And Tyson knows how to do that. Wilder doesn't really know to do that that well."
He claimed that Wilder isn't keen on setting his opponents up before landing his dynamite right hands. 'The Bronze Bomber' can take these highly valuable boxing lessons by watching Tyson and his devastating style. He can inculcate all these in his game to beat his arch-foe, Tyson Fury, or whoever he fights on his return.
Read – WBC President Sides With Deontay Wilder: "He Deserves an Opportunity"
Can Deontay Wilder ever settle scores with Tyson Fury?
The 'Bronze Bomber' was earlier cited as the most petrifying heavyweight of the decade. But, the 'Gypsy King' truly exploited his weaknesses in a genuine sense. The duo fought twice, wherein fight one ended with a controversial draw, and the second one left saw Wilder suffer his first professional defeat.
ADVERTISEMENT
Article continues below this ad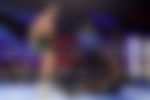 Wilder got knocked down multiple times in the rematch and didn't probably win a single second of that fight.
In order to beat the mighty Fury, Wilder needs to revamp his game. He should try focusing on his defense more and seta trapfor his opponents to fall into before he unleashes his devastating power. If he achieves that, there's no opponent in the world the 'Bronze Bomber' can't knockout.
ADVERTISEMENT
Article continues below this ad
Should the former WBC champion pay heed to 'Captain Hook's' words of wisdom?