"Ruiz Has Been a Problem Forever"- Lou DiBella Weighs In on Andy Ruiz Jr. Switching Camp
Published 05/25/2020, 2:06 PM EDT
By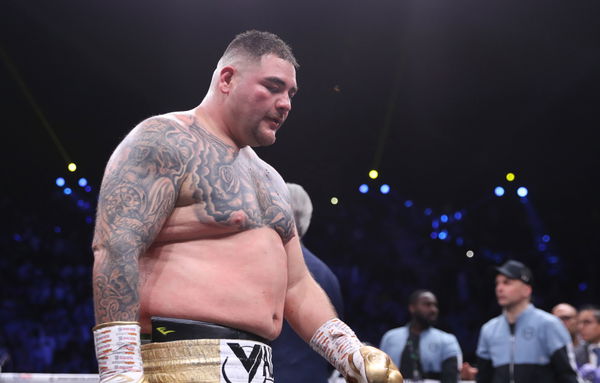 Former IBF, WBA, WBO heavyweight champion Andy Ruiz Jr. recently switched trainers, moving from Manny Robles to Eddy Reynoso. This move was met with a lot of mixed reactions.
Many claim that Reynoso's no-nonsense attitude could be what Ruiz needs to get back on track. However, the promoter Lou DiBella can't seem to make his mind up regarding the same.
On one hand he feels that a change in environment will do the heavyweight some good.
ADVERTISEMENT
Article continues below this ad
On the other hand, he voices his displeasure about Ruiz's decision to drop Robles. The trainer, who played a major role in helping Ruiz acquire the coveted heavyweight titles against one of the greatest boxers in the division, Anthony Joshua.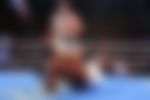 "This is what I make of his move. I didn't like his move away from his last trainer [Robles], who I have a lot of respect for. I actually think his last trainer did his best with Andy. Ruiz has been a problem forever, and his ex-trainer made him a heavyweight champion. Now that he has found somebody, I think it's probably a good camp for him," said DiBella in an interview with Seconds Out.
However, one thing is for certain, Reynoso is not one to entertain Ruiz's shenanigans and won't hesitate to show the California man the door.
Keeping Canelo Alvarez's training camp in mind, DiBella explains that working under Reynoso's shadow could do wonders for the 30-year-old boxer.
Lou DiBella outlines the problems that Andy Ruiz Jr. has
Ruiz is well known for his antics and eccentric behavior. However, nothing can take the boxer's talent away from him.
Reynoso has had ample experience in working with fighters who tend to slack off. However, none of them held any world titles. Which is what sets Ruiz apart from the like.
ADVERTISEMENT
Article continues below this ad
"As a person, he's a fun guy, but he's never been a dedicated athlete, and he's his own worst enemy. He still has time. He's not 40-years-old. He has the opportunity to make changes. Will he? I don't know. We'll find out," claims Lou DiBella.
Nonetheless, it is unusual to work with a fighter who has competed at that level, yet has an issue with discipline and determination. Which begs the question of how long the Reynoso and Ruiz can get along before either one breaks.
One must consider that the chances of Ruis letting Reynoso go are higher than that of Reynoso giving him the boot. The catch with working with a trainer who has a penchant for churning out world champions is that, one will be expected to put some serious elbow grease into their training.
ADVERTISEMENT
Article continues below this ad
Therefore, Ruiz may up and leave the day he feels that he does not want to be worked that hard. Or Reynoso may drop him as an apprentice the minute he feels that Ruiz is not giving it everything he's got.
Who do you think will break first?