Ryan Garcia and Dillon Danis Verbally Agree a Two-Fight Crossover Deal to Face Each Other
Published 01/22/2021, 4:43 AM EST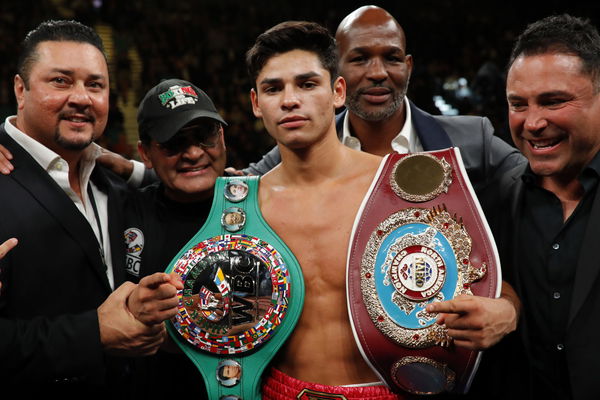 ---
---
Before he can announce his next fight, Ryan Garcia has already agreed to another. The undefeated fighter came to a verbal agreement with controversial MMA fighter Dillon Danis. He even agreed to switch to MMA to fight 'El Jefe'.
ADVERTISEMENT
Article continues below this ad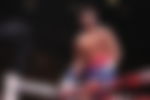 Following his victory over Luke Campbell, Garcia called for a fight against Gervonta Davis and even teased a fight announcement. However, before the announcement, he has agreed to fight Danis.
ADVERTISEMENT
Article continues below this ad
The 22-year-old super-star started an Instagram live-stream, which Danis joined in a video that has gone viral since. Danis claimed Garcia would not knock him out if they boxed. As you can expect, 'KingRy' disagreed, and said he would finish him in five rounds.
The pair re-iterated the fact that they were being serious about the whole matter. Garcia then said, "I really don't feel like you could last 5. I would go to MMA, though. Because that's more competitive."
Danis replied, "I give you respect for that. Because how many boxers are saying they're going to go to MMA? Everybody's like, 'come to our world.'" 
He probably hinted at Jake Paul with this comment, as the YouTuber has called him out to a boxing fight on multiple occasions. 
READ: Ryan Garcia Ready to Announce Fight Date – Gervonta Davis Denies Bout Agreement

Ryan Garcia agreed to do one boxing fight and one MMA fight
'The Flash' then gave Danis a fair shot with his offer. He said, "yea, but I feel like if you want the challenge, we should do one and one. One fight in MMA and one fight in boxing". Danis agreed and said, "I'll do one and one. A hundred percent."
The two then talked about the tactics they would use in the fights. Garcia also said if he beats Dillon Danis, he wants him to tell Conor McGregor to fight him. Danis replied with a similar request, but with Canelo Alvarez. 
ADVERTISEMENT
Article continues below this ad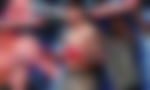 Despite both fighters being serious during this conversation, we cannot see this fight happening. Garcia has unfinished business in boxing and has a long way to go before he can start fighting crossovers. However, stranger things have happened in combat sports before.
Do you think Ryan Garcia and Dillon Danis will fight each other?
ADVERTISEMENT
Article continues below this ad
READ: Ryan Garcia Says He Has a Bigger Fight in Hand Than the 'Tank' Fight