Ryan Garcia Says He Will Ask Manny Pacquiao to Hit Him More if They Ever Fight
Published 01/21/2021, 7:03 AM EST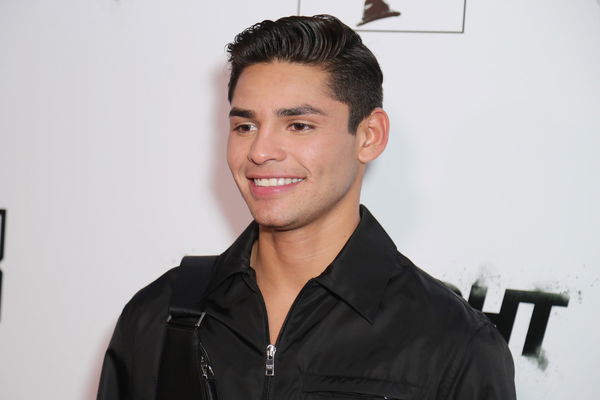 ---
---
Rising sensation, Ryan Garcia, has explained what it would be like to fight Manny Pacquiao. The undefeated fighter called him a legend and made a surprising claim when talking about a potential fight.
ADVERTISEMENT
Article continues below this ad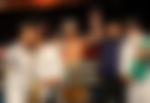 The lightweight interim champion has previously stated his desire to fight Pacquiao as it would be a dream fight. He has now said if they were to fight, he would not even get mad at him and would even ask him to hit him some more.
ADVERTISEMENT
Article continues below this ad
Speaking on Jalen and Jacoby, Garcia talkee about the legendary Filipino. He said, "Manny's a legend though. Manny's a person that I've always looked up to. What can you say? You can't say anything bad about Manny like I wouldn't even be mad in the ring with him."
Thus, this statement showed how much respect Garcia has for Manny Pacquiao.
He added, "Even if he hit me, I don't know how I would react. I would be like, 'Yo man, you hit me. I can't believe this. Yes! Hit me more.'"
READ: 'That'll be Insane!' – Teofimo Lopez Sr. Reacts to a Potential Fight Between Manny Pacquiao and Conor McGregor

Could a potential Ryan Garcia vs Manny Pacquiao fight happen?
Garcia said that Pacquiao is an inspiration to him. So he would undoubtedly want to fight him. Moreover, in the monetary sense, it would be a lucrative fight given the global superstardom of Garcia and the status of Pacquiao.
ADVERTISEMENT
Article continues below this ad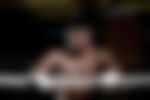 However, Garcia fights in the lightweight division, while Pacquiao fights in the welterweight division. Furthermore, Pacquiao is in the twilight of his career and has already stated he wants Errol Spence Jr and Conor McGregor as his next two fights.
Therefore, given the vast difference between the two profiles, this is a fight that may never happen. Thus, we will never know if that is, in fact, the approach that Garcia takes in that fight. If the two were to fight, who do you think would walk out victorious?
ADVERTISEMENT
Article continues below this ad
READ: Ryan Garcia Ready to Announce Fight Date – Gervonta Davis Denies Bout Agreement