Ryan Garcia Threatens to 'Harshly' End Teofimo Lopez Inside 6 Rounds
Published 08/05/2022, 3:45 PM EDT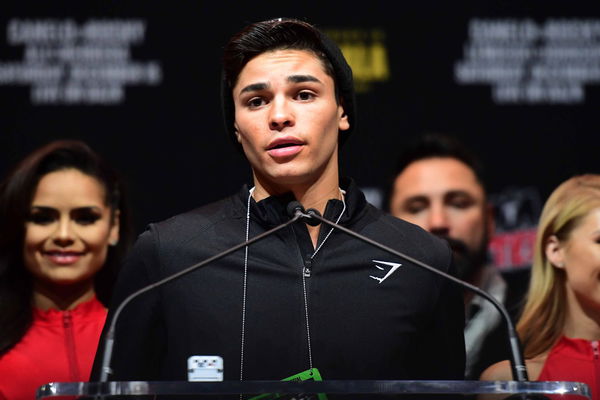 Ryan Garcia shook up the boxing world after his emphatic knockout of Javier Fortuna in the sixth round. The Mexican boxer is still undefeated in the ring and is looking for his next challenge on his quest to become a champion.
ADVERTISEMENT
Article continues below this ad
Although Garcia has called out Gervonta Davis to face him next, he also shared his thoughts on why he would face Tank instead of former lightweight champions Vasyl Lomachenko and Teofimo Lopez.
ADVERTISEMENT
Article continues below this ad
Garcia sounds off on Lopez
In an interview with ESNews Garcia was asked by a reporter if he would want to face Vasyl Lomachenko instead of Gervonta Davis.
The reporter stated that he thought that the Ukrainian boxer could be an easier match than Tank and that he had already lost to Teofimo Lopez, "I think Loma is an easier fight than Tank and Teofimo beat Loma." He said.
Garcia told the reporter while this might be true, Lomachenko was not a big enough fight for him and that he would knock Lopez within 6 rounds," Loma is not big enough for me that's why I wouldn't do it. Teofimo, I knock him within 5-6 rounds." He said.
The reporter then asked Garcia if he could stop Lopez and The Flash had this to say: "I'd stop Teofimo very harshly." He added.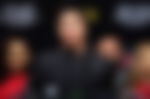 It looks like Garcia is confident that he could beat both Lopez and Lomachenko and feels like Gervonta Davis would be a better fight for him at this stage of his career. However, Lopez does pose an interesting match-up for Garcia.
Ryan Garcia vs Teofimo Lopez
ADVERTISEMENT
Article continues below this ad
Lopez rose to stardom after he beat Lomachenko to become the unified lightweight champion back in 2020. However, this was short-lived as he lost the title to Australian boxer George Kambosos Jr. in his first title defense. Lopez is not set for his next challenge against another Mexican boxer Pedro Campos in August this year. Garcia, on the other hand, is still undefeated in the ring, knocking out Javier Fortuna in his last fight.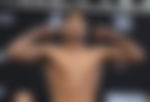 It would certainly be interesting to see a motivated former champion take on one of the hottest prospects in boxing. This could also be a massive bout financially, as both boxers are of Mexican heritage and a fight in Mexico could give them a massive audience as well.
ADVERTISEMENT
Article continues below this ad
Watch This Story: Every Title Fight Win of Gervonta Davis
Do you think Garcia could knock Lopez out within 6 rounds? Let us know in the comments.