SCARY: Eduardo Ramirez Bloodies and Knocks Miguel Flores Out Cold
Published 12/05/2020, 10:29 PM EST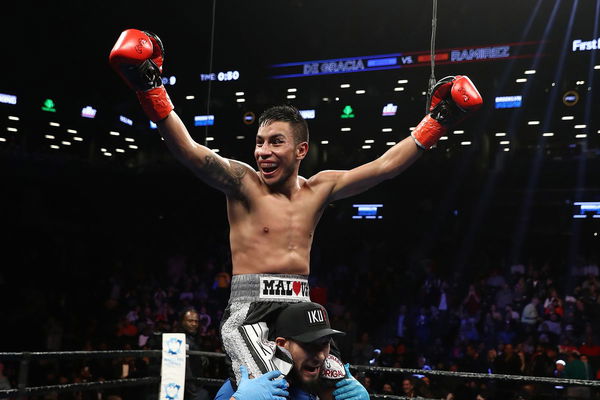 ---
---
'You don't play boxing.' The famous line by Sugar Ray Leonard found relevancy once again as Eduardo Ramirez finished off his opponent, Miguel Flores, brutally via stoppage in the fourth round of their recent clash. The bout took place on Errol Spence Jr. vs Danny Garcia card.
ADVERTISEMENT
Article continues below this ad
Ramirez has advanced himself for the WBA featherweight title fight with the win. Furthermore, he has also begun his reign as the WBC (Continental Americas) featherweight strap. That said, it was a one-sided show from 'Zurdito'.Right from the outset, he became the aggressor and ended the fight on the same note.
Miguel Flores tried to fight back and appeared sharp for some time. However, Ramirez was in no mood to settle it without violence. He has sent a clear message with his recent performance and has alarmed the whole featherweight unit.
ADVERTISEMENT
Article continues below this ad
Eduardo Ramirez has let no doubts against Miguel Flores
The first round ended in mere sparring where both the pugilists had their moments. But, the second round turned out to be in Ramirez's favor.
The 27-year-old came straight with his game plan and unloaded a pack of punches on Flores. It further forced Flores to offer some action from his end, but Ramirez appeared ready with the answers.
He counter-attacked Flores throughout and comfortably picked round two, followed by a similar trail in round three. He came straight with big punches and controlled the ring.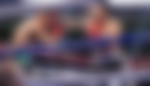 While Flores was trying to find a way through the assault, Ramirez kept charging him with massive shots. Not only that, but he was also causing some serious damage to his opponent.
In round 4, Miguel Flores tried to land a jab; He got counter punched badly and was floored. Despite getting back to his feet, he appeared to have lost his legs in the fight.
His face was covered in blood, and it was a scary sight to witness. Although he desired to fight, his condition was too bad for that. So, the referee waved off the contest to protect him from sustaining further damage.
ADVERTISEMENT
Article continues below this ad
Ramirez will now look for bigger fights ahead, as he envisions a world title contest soon. Do you think he is ready for that kind of challenge already? What did you make of his dominating display tonight?
ADVERTISEMENT
Article continues below this ad