Science Behind Logan Paul's 'Hands Down' Boxing Style Against Floyd Mayweather Explained
Published 08/23/2021, 8:32 AM EDT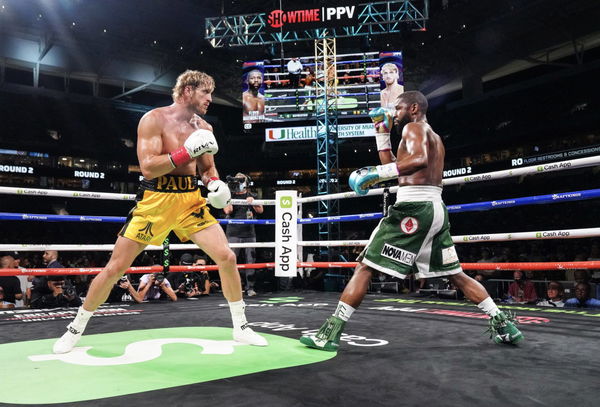 ---
---
In 2018, Logan Paul was shut down by the internet and the media over his Japan 'Suicide Forest' controversy. It seemed like the curtains were closing in on Paul back then. However, the internet could not slow down 'The Maverick'. Upon his return to the internet, he was challenged by another mega internet influencer, KSI, to a boxing match. This exposure to the world of boxing helped him turn his life or, at least, his internet persona around.
ADVERTISEMENT
Article continues below this ad
Three years after his controversy or his 'cancellation' from the internet, he found himself face-to-face with the sport's greatest asset, Floyd 'Money' Mayweather. While this matchup was ignored at first by boxing purists, it still gained immense traction because of the hype around the fight right from the get-go. For Floyd Mayweather, this was an 'easy money' fight, however, this was the biggest night of Logan Paul's life.
ADVERTISEMENT
Article continues below this ad
Nobody ever expected Logan Paul to secure a win over Mayweather by outboxing him. However, the possibility of a knockout was not drawn out of the picture because the weight, size, and reach difference gave Paul a natural advantage over the 44-year-old.
Not only did he go the distance with the greatest of all time, but he also won a few rounds according to some expert scorecards. Floyd Mayweather is a master of outscoring and outpointing his opponents and he did so flawlessly against Paul as well. However, surviving against a boxer like Floyd Mayweather is indeed a huge accomplishment and it should definitely not go unnoticed.
Here's a closer look into how Logan Paul survived and lasted all eight rounds against Floyd Mayweather –
What to expect if you're fighting Logan Paul in the ring
Imagine a 6 feet 2 inches tall Logan Paul standing across from you in a boxing ring. The first thing you'll notice is his 193 cm or 76 inches long arm reach as he prowls towards you upon the referee's signal. It could be hard to assess or determine his go-to approach right from the start as he would move in a very unconventional manner and that too, without a full guard.
Logan Paul knew that a clean knockout was his best shot at dominating Floyd Mayweather. It was clear from his stance and his approach that he was there to cause as much damage as possible. Being at a natural reach disadvantage, it was difficult for Mayweather to connect effectively. However, per usual, the 44-year-old ultimately landed more shots because of his 'stick and move' approach.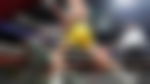 It was clear from Logan Paul's style that he likes to be the more explosive fighter. He constantly landed jabs and attempted to throw effective knockout shots as well. At one point, he even threw wide-angled haymakers at his opponent. While he later said that he did not plan on pulling off those haymakers, but he was clearly desperate to not leave any doubt in the minds of the fans about his ability to compete head-to-head with Mayweather.
Throughout the fight, Logan Paul maintained a unique stance. Most experts, analysts, and other spectators seemed confused as the 26-year-old had his hands down the entire time. This seemed to go against the basic principles of boxing defense. The Ohio native's offense-oriented approach put a lot of pressure on Floyd Mayweather to be on top of his defense maneuvres at all times.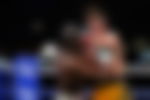 Is there a method to the 'hands down' madness?
In the Mayweather fight, 'The Maverick' used an approach that seemed to go against traditional boxing wisdom. However, is there a method to the madness? Turns out, it was not as simple as openly welcoming Mayweather's counterpunches.
In a recent training video, Logan Paul's coach, Milton Lacroix, broke down the sweet science behind his 'hands-down' approach.
ADVERTISEMENT
Article continues below this ad
He may not be able to necessarily utilize this same approach against an opponent with a similar reach, and size. This could prove most effective against an opponent with a shorter reach.
Coach Milton Lacroix shared that he strongly believes in this approach as it effectively nullifies the opponent's jabs. He explained that having one hand right by the chin and the other hand loose allows the fighter to deflect jabs thrown their way and immediately counterpunch. He added that this works best against southpaw fighters but is effective against other orthodox opponents as well.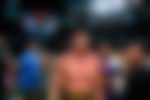 ADVERTISEMENT
Article continues below this ad
Ineffective jabs and constant counterpunches can easily throw the opponent off the game plan. Lacroix said that this approach also allows one to be slick with striking. After deflecting the jab, the fighter could counterpunch on the opponent's shoulder to essentially push him down to the canvas. This would make the referee perceive this as a knockout and would immediately begin the countdown.
For someone who is 0-1 as a professional boxer, Logan Paul put up a phenomenal performance against quite literally the best boxer in the world. It will be interesting to see if he can make necessary adjustments against other pro boxers with similar height, size, and reach.