Shakur Stevenson Promises Devastation Against Jamel Herring: "You Are Going to See a Show"
Published 09/05/2021, 3:59 PM EDT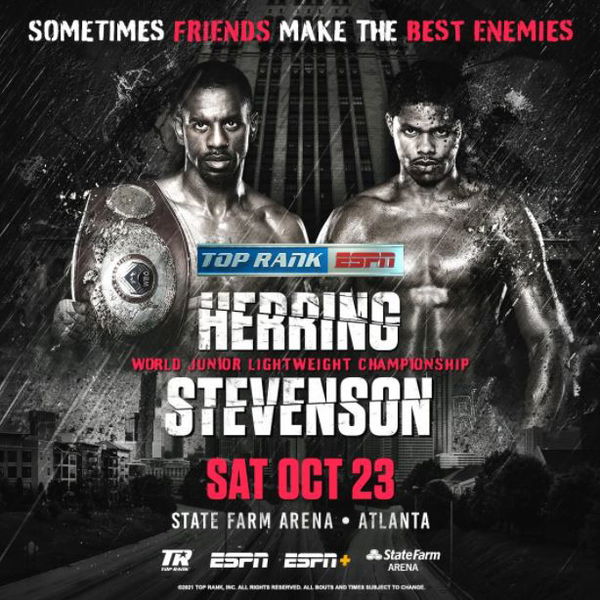 ---
---
Former featherweight champion Shakur Stevenson is now scheduled to face the super-featherweight champion, Jamel Herring for a title shot. Despite being close friends, Stevenson was always willing to put his camaraderie with Herring aside in order to get a crack at his WBO title.
ADVERTISEMENT
Article continues below this ad
While reluctant at first, the 35-year-old also put the friendship to the side. Now, both parties are officially all set to compete on October 23 at State Farm Arena in Atlanta.
After vacating his WBO featherweight title in 2020, the 24-year-old moved up to super-featherweight. With a unanimous decision over Jeremia Nakathila in June 2021, he secured the WBO Interim super-featherweight title. The Jamel Herring bout on October 23 will be his shot at securing the two-division world champion status.
ADVERTISEMENT
Article continues below this ad
Shakur Stevenson recently issued a warning to his 130 lbs counterpart. He claimed that Jamel Herring had been ducking him and that he is now forced to fight him to keep his world title.
While Herring feels otherwise, the 23-year-old championship contender has his eyes set on gold. 'Fearless' Stevenson is now aiming to become a two-division champion with a "devastating" win over Jamel Herring.
"Jamel had to fight me, or he would've been stripped of his world title. I boxed him into a corner, and I am going to take his world title in devastating fashion on October 23. I can't wait to fight in front of the amazing fans in Atlanta. Trust me, you are going to see a show, and I will become a two-weight world champion," said Shakur Stevenson.
3 reasons why Shakur Stevenson is a serious threat
Shakur Stevenson is a pure technician inside the ring. In some ways, his approach can be compared to Errol Spence Jr's approach.
His defense, striking, in-ring movement, speed & overall agility set him apart from most other boxers in the 126 and 130 lbs divisions.
1. Superior Defense
In all previous fights, Shakur Stevenson has shown exceptional defense. His ability to switch between conventional and high guards allows him to block most shots thrown his way. Based on his previous fights, Stevenson clearly adjusts his guards by assessing his opponents' approaches.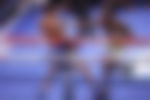 In his last fight against Jeremiah Nakathila, he maintained a high guard when Nakathila fought from inside the pocket. However, he switched to a conventional guard (one hand next to the chin and the other for striking) when his opponent adopted a more defensive stance. This is how he is able to balance defense and striking agility at the same time.
2. The 'body first, no headhunting' approach sets Shakur Stevenson apart
Shakur Stevenson is not a knockout artist. In his amateur career, he bagged just 2 KOs in 59 total wins. However, as a professional boxer, he has 8 KOs in 16 total wins. His approach towards defeating opponents is unconventional and extremely technical.
He is famous for his 'body first, no headhunting' approach. He maintains a perfect balance between shots to the face and body.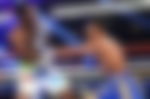 Against Nakathila, Stevenson kept his right hand up and kept jabbing his opponent to create and maintain distance at all times.
This allowed him to land effective body shots and counterpunches. These shots to the abdomen would then create new openings and that is when he would land heavy shots to the face.
3. Movement, speed, and agility
In his last fight, Shakur Stevenson displayed world-class movement, footwork, and overall agility. He backs his defense with his movement; for instance, he dodges jabs thrown his way by ducking and stepping back. This usually lets him defend himself better against opponents that like to use their reach to their advantage.
He also has incredible striking speed, which allows him to land counterpunches instantly.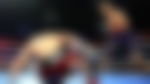 ADVERTISEMENT
Article continues below this ad
He primarily uses this fast counterpunching technique to create distance in between.
Against Jeremiah Nakathila, he showed that he can fight effectively on his backfoot as well. As his opponent tried to land counterpunches from inside the pocket, Shakur Stevenson immediately moved back, created an advantageous angle that allowed him to clip and drop Nakathila in between rounds.
What are your predictions for Shakur Stevenson vs Jamel Herring?
ADVERTISEMENT
Article continues below this ad