Shawn Porter Reveals Terence Crawford Fight Is "More Than a Rumor"
Published 09/12/2021, 10:34 AM EDT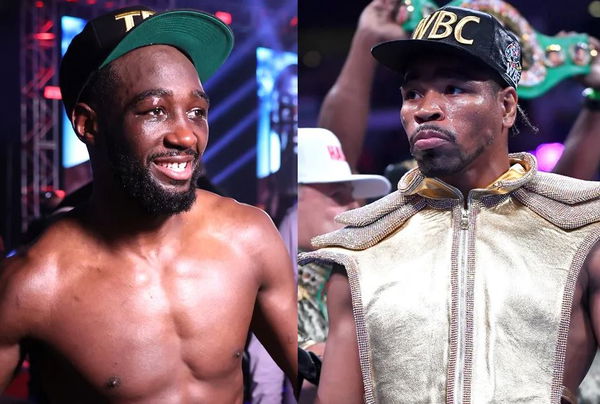 ---
---
After last night's Evander Holyfield vs Vitor Belfort Triller event, Shawn Porter addressed the recent Terence Crawford fight rumors. 'Showtime' confirmed that the fight is already in the works. He emphasized that he wants this fight to happen.
ADVERTISEMENT
Article continues below this ad
With Yordenis Ugas' upset win over Manny Pacquiao in August, the welterweight division continues to make headlines. Both Terence Crawford and Shawn Porter haven't professionally competed since late 2020.
Given the similarities in their striking finesse, this could be the perfect comeback fight for them as well as the fans.
ADVERTISEMENT
Article continues below this ad
Shawn Porter is currently ranked 4th in the division. Fighting Crawford could possibly elevate his position in the welterweight class. A mandatory title defense against Terence Crawford will open up Porter to the WBO world title.
"I love the rumors. I hear them after everybody.
"That is the rumor, it's more than a rumor.
"That fight better happen, I will say that. That fight better happen," said Shawn 'Showtime' Porter.
Shawn Porter is ready to shoot right away
On August 25, Shawn Porter announced that the Terence Crawford matchup is in the works. He claimed that the WBO has mandated the title fight due to Crawford's inactivity since 2020.
Porter highlighted that a purse bid for the fight would be live-streamed on Facebook. Additionally, he claimed he was not aware of about fight venue or who will be promoting it but suggested he was looking forward to the purse bids.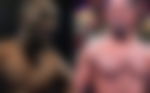 "There's gonna be a purse bid- live on Facebook. And I know one thing, Terence Crawford vs. Shawn Porter, it will happen. The WBO has mandated it.
I don't know when. I don't know where and I don't know who's gonna be promoting it until that purse bid happens, but I'm looking forward to it," said Shawn Porter.
In a recent interview, Porter confirmed he was specifically training for Crawford. 'Showtime' added that he was already training. He claimed that even if there was no WBO mandate, he would still be training.
"100 percent. I'm training because my dad (his trainer) has got some young guys out here. They're keeping me young. They're keeping me moving…. And at the end of the day, this is what I do.
Even if there wasn't anything being mandated by the WBO, I would still be training and staying in shape. Ready for whenever that call comes. It just so happens that this one has been made very public," Porter added.
ADVERTISEMENT
Article continues below this ad
It seems Shawn Porter is already actively training for Terence Crawford. However, Crawford has not shared any training-specific updates with fans yet.
Who would you root for in this welterweight clash?
ADVERTISEMENT
Article continues below this ad