SHOCKING: Golden Boy President Claims Ryan Garcia vs Manny Pacquiao Fight Is Not Taking Place
Published 01/31/2021, 12:51 AM EST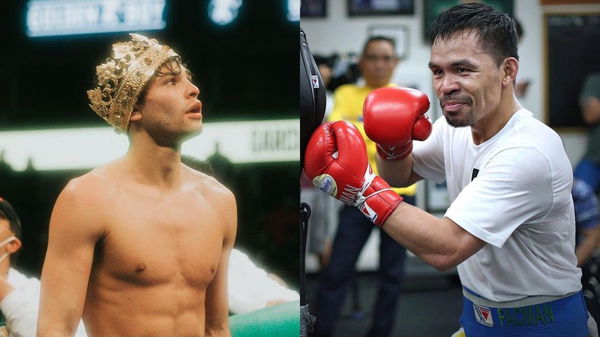 ---
---
WBC Interim lightweight champion, Ryan Garcia, was supposedly set to fight octuple world champion Manny Pacquiao in 2021. He also appeared ready to move past Gervonta Davis for this fight. However, Golden Boy President, Eric Gomez, doesn't see it happening.
ADVERTISEMENT
Article continues below this ad
Although Garcia and Pacquiao are reported to have talked about the fight, Gomez doesn't find it fruitful to stage. While Manny Pacquiao is already in the dusk of his career, a fight against Ryan Garcia won't benefit his legacy. Meanwhile, a loss against the youngster can put a dent in his name. So, Manny Pacquiao might not be ready to risk his legacy, especially when he has nothing more to prove in the sport.
Speaking on the matchup, Gomez connected with ESPN and said, "There is nothing to talk about it, they did contact us, but it turns out that there is nothing to talk about, the fight is not going to take place." (Translated via Google translate)
ADVERTISEMENT
Article continues below this ad
He added, "They are new people who entered boxing, who want to enter, but there is nothing to talk about, there is nothing concrete, I don't see possibilities."
That said, the Golden Boy CEO has some plans for Ryan Garcia, and 2021 can see the WBC Interim champion clash against several A-listers at 135 lbs. While Garcia wanted to fight, Gervonta Davis, primarily, Eric Gomez also brought Teofimo Lopez into the mix.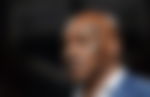 Ryan Garcia- What's next for him?
The existing lightweight roster has umpteen unbeaten champions. Gomez picked up Teofimo Lopez amongst all as he saw it as a feasible fight. Not only that, but he also claimed that 'KingRy' was super interested in fighting 'Take Over'.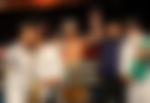 "Teofimo (Lopez) is more feasible. It's more feasible and is one of those fights that Ryan Garcia is obviously interested in. That fight can be a great fight," said Gomez.
ADVERTISEMENT
Article continues below this ad
Apart from Lopez, WBC champion Devin Haney and WBA champion Gervonta Davis are also looking for their next fights. So, it's safe to predict a bright future for the 135 lbs division. If everything falls in place, 2021 can be a significant year for lightweight boxing with several electrifying contests available.
Do you think Ryan Garcia should fight Teofimo Lopez instead of Manny Pacquiao?
ADVERTISEMENT
Article continues below this ad