Shopkeeper Channelizes His Inner Mike Tyson – Bites Off a Man's Ear
Published 01/25/2023, 3:30 PM EST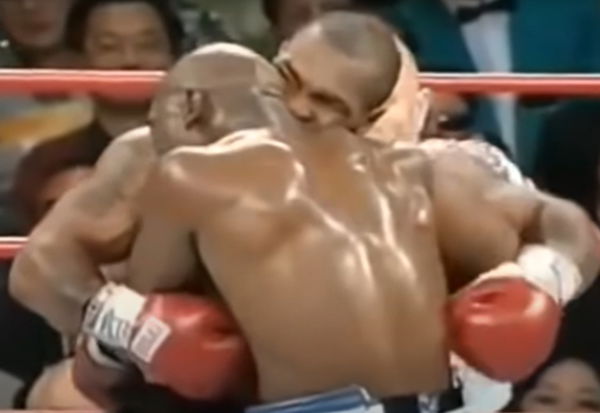 Mike Tyson is one of the most brutal boxers of all time. The incident of Mike Tyson with Evander Holyfield cemented the fact more profoundly. Undoubtedly it is among the nastiest event that ever happened in boxing history. Recently, a horrific incident is doing rounds on the internet. A shopkeeper beat a man and nearly killed him. Spanish news agency ' Newspaper La Prensa de Lara' posted the news.
As per reports, the victim was with his friends, and suddenly the shopkeeper arrives and hits him. The tragic incident happened at Barquisimeto. The shopkeeper hit him so hard that it reminded him of Mike Tyson and Holyfield's event. However, let's see what happened there.
Shopkeeper unleashes his inner Mike Tyson
ADVERTISEMENT
Article continues below this ad
The victim, Jose Teran, is 36-year-old. As per the reports, he was on the roadside with his friends in Avenida Vegas. Police reported that they were drinking some alcoholic beverages. However, when everything was under control, somebody did not like the idea.
The shopkeeper nicknamed 'Catire', appeared in the scene and started a deep argument. The conversation did not go well for a long time and turned into a fight between the two. A funny yet drastic thing happens, as the shopkeeper bites the victim's ear in the same fashion Mike Tyson bit Holyfield's ear in their second meeting.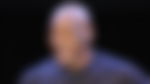 However, Jose was revived by his friends and nearby persons. His friends took him to the Emergency Department of the Antonio María Pineda Central Hospital. After that, he was treated by doctors and was discharged. On the other hand, 'Catire' is reportedly a renowned gold seller in that area.
ADVERTISEMENT
Article continues below this ad
Meanwhile, the news reminded people of the famous Tyson – Holyfield incident.
The famous 'bite fight': Tyson vs Holyfield
It was June 28, 1997, when one of the greatest fights in boxing history took place. It was Evander Holyfield vs Mike Tyson for the second time. The fight was one of the most highly anticipated bouts at the time and was widely considered to be the biggest match of the decade. It ended in controversy when Tyson bit off a piece of Holyfield's ear in the third round, which led to Tyson's disqualification.
ADVERTISEMENT
Article continues below this ad
What do you think of this incident? Tell us in the comments below.
Watch this story: Mike Tyson Confronts Naomi Osaka's Boyfriend with Brutal Reality Check
Edited By: Shibu Immanuel