Slow-Mo: Floyd Mayweather Lands Extremely Slow but Hard Punches in New Training Video
Published 03/11/2021, 2:00 PM EST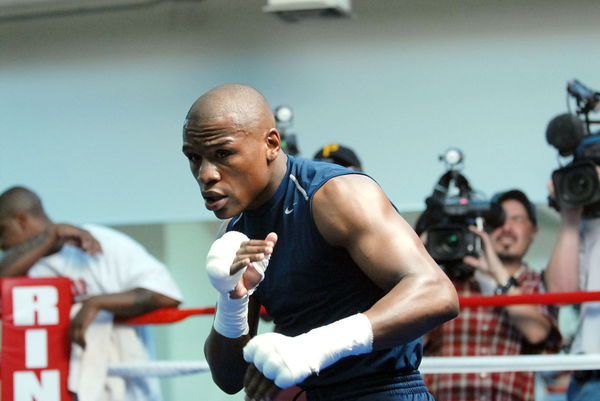 ---
---
Floyd Mayweather has started training for his rescheduled bout against YouTuber-turned-boxer Logan Paul. The legendary boxer showed fans a glimpse of his training ahead of his return to the ring. However, fans will be surprised with his speed.
ADVERTISEMENT
Article continues below this ad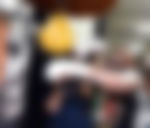 The exhibition bout between Mayweather and Logan Paul was one of the most talked-about events towards the back-end of 2020. However, after they postponed the fight, the hype surrounding the fight has died down.
ADVERTISEMENT
Article continues below this ad
Mayweather has now given a teaser of his training. The 50-0 former multi-weight world champion posted a video to his social media, which showed him hitting the heavy bag. However, there appears to be a shift in his style as he no longer aimed for speed but was landing power shots.
This video could be a hint of what we can expect from Mayweather in the fight. At 44, the legendary boxer will not get faster. Therefore, a switch to power maybe what he and his team are thinking for the bout.
However, the interesting point from the video was that Mayweather is indeed training for the bout. Initially, fans were skeptical of his preparation for the exhibition fight against Paul.
READ: OPINION: Floyd Mayweather vs Logan Paul and Ben Askren vs Jake Paul Is Not Helping Boxing
Floyd Mayweather resumes training: What does it say about the fight?
Ever since the news about the postponement broke out, the talk surrounding the fight immediately died down. Even Mayweather's uncle, Jeff Mayweather, said it was unlikely that the fight is happening. So now that Mayweather is training, what does it mean for the bout?
ADVERTISEMENT
Article continues below this ad
The undefeated boxer has previously revealed that he trains throughout the year to stay fit. Therefore, this could be an instance of his regular training routine. However, the timing of the post makes it more intriguing.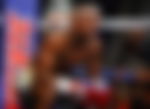 Recently Logan Paul revealed he would move to Puerto Rico to prepare for the fight. After that announcement, rumors arose of the possibility of the fight happening. In addition, Mayweather's post will only add to those rumors. Therefore, we may an official announcement of the new date soon.
ADVERTISEMENT
Article continues below this ad
What do you make of Floyd Mayweather's new training video? Does this mean the exhibition fight is back on?
READ: Why Was Floyd Mayweather vs Logan Paul Postponed? Here Are the Possible Reasons