South African Boxer Who Winged Punches in the Air Tragically Passes Away
Published 06/08/2022, 11:32 AM EDT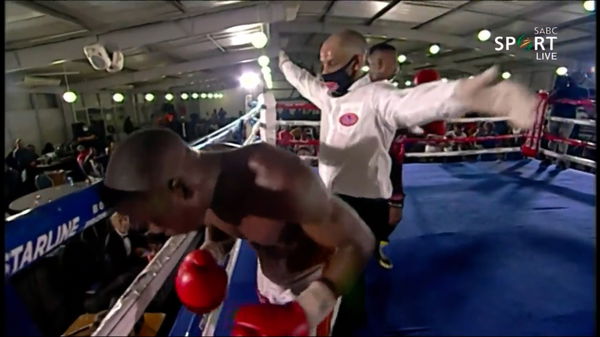 The world is at a standstill as the saddening news about the South African fighter, Simiso Buthelezi, surfaced. The boxer tragically passed away after suffering from a brain injury during his fight against Siphesihle Mntungwa on Sunday.
ADVERTISEMENT
Article continues below this ad
South African boxer Simiso Buthelezi has died in hospital after suffering a brain injury which caused him to throw punches at thin air during his fight (the video of which went viral) at the weekend.

— Michael Benson (@MichaelBensonn) June 8, 2022
ADVERTISEMENT
Article continues below this ad
Buthelezi was rushed to the hospital after the referee stopped the fight because he seemed to be disoriented. Unfortunately, the fighter's injury was too severe.
What happened to Simiso Buthelezi?
Buthelezi was undefeated prior to his title fight against Mntungwa on June 5, 2022. The 24-year-old exchanged blows with Mntungwa and dropped him at the ropes. However, when the referee signaled the fighters to continue, Buthelezi shocked everyone.
He was in a toe to toe exchange just before this

My guess is, he took a very hard hit, got KOd on his feet but no one noticed

When the fight re started he didn't know where he was or what was happening, that's where instinct kicked in and he start throwing punches

Thoughts? pic.twitter.com/r0sYYQeOHo

— Tony Jeffries OLY (@Tony_Jeffries) June 7, 2022
When Buthelezi was backing up, Mntungwa caught him with a hard jab. This blow caused him to lose his orientation. As the duo came closer to fighting again, Buthelezi went in a different direction and started punching the air unconsciously. Sadly, the last moments of his career went viral due to his loss of senses.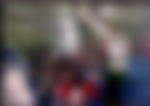 The referee stopped the fight immediately as he deemed Buthelezi unfit to continue. He was in a medically-induced coma after being rushed to the hospital. Shortly after, the fighter took his last breath. Consequently, the world mourns the loss of the young fighter.
Simiso Buthelezi's boxing career
ADVERTISEMENT
Article continues below this ad
The 24-year-old had been boxing professionally for just over 2 years. He made his professional debut against Simanga Ngcobo on December 21, 2019, Buthelezi won the fight via decision. He went on to fight three more times.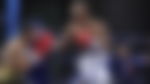 The African fighter had been undefeated in his previous four fights before he stepped in the ring against Siphesihle Mntungwa. Following this incident, Mntungwa became the WBF African lightweight champion on Sunday. Buthelezi ended his career with a 4-1 boxing record. The world of boxing will keep the South African fighter in their memory.
ADVERTISEMENT
Article continues below this ad
WATCH THIS STORY: WATCH: Fighter Helps Opponent Relocate His Dislocated Shoulder Mid-Fight So They Could Continue Fighting
What do you think about the tragic passing of Simiso Buthelezi? Let us know in the comments below.