Sparring Partner Details Floyd Mayweather's Grueling Training Camp for Logan Paul
Published 03/08/2021, 3:00 PM EST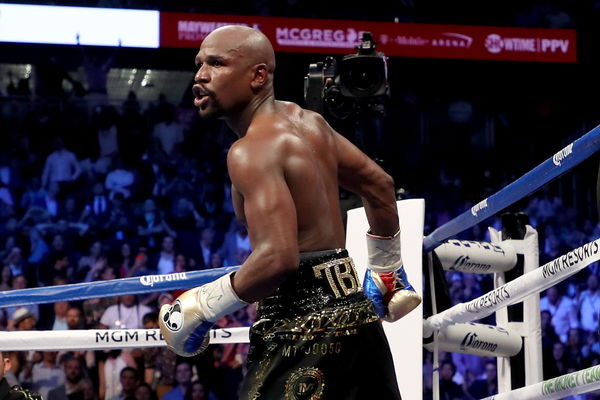 ---
---
Despite no official confirmation, Floyd Mayweather seems eager to fight Logan Paul, and he is reportedly training like never before.
ADVERTISEMENT
Article continues below this ad
Following his win over Conor McGregor and Tensin Nasukawa in 2017, Mayweather hasn't fought in a professional bout. He has also contributed a lot in his business ventures, taking a long lay-off from the ring.
But he has been boxing since he was a child and doesn't seem to take a lot of time in brushing off the inactivity. He is back at the gym and the sparring partners bill him to be in the best shape of his life. But it might not be very good news for Logan Paul.
ADVERTISEMENT
Article continues below this ad
The undefeated 5-division champion is not just an elite pugilist but one of the greatest athletes ever. And coming off confident with a full fight camp, it's nearly impossible to envision him losing.
Meanwhile, Floyd Mayweather's current sparring partners have shed light on the entire situation, boosting the confidence of the 'Money fans'. Here's what Mayweather has attained in his recent schedule.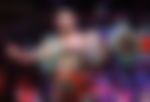 Floyd Mayweather and his ongoing gym antics
Denis Douglin, Mayweather's sparring partner, has honed him for several bouts, including the one against Conor McGregor.
While Mayweather knocked out the Irishman within 10 rounds, Douglin claims him to be in an even better shape. He connected with The Sun and opened up about Mayweather's camp.
"Everything he does is different, he does his own thing. Floyd would go out to the club, finish at three o'clock in the morning and then go and train.
"That was regular. It sounds crazy to the world, but the man does what he wants, but he stays focused. He's just on a whole different level," said Douglin.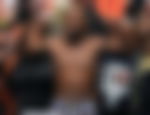 Well, Douglin isn't the only one to have an update about Mayweather's recent condition. Badou Jack has also enlightened the same and has poured all his praises for the undefeated prodigy. Still in his prime, the 44-year-old continues to allure his partners.
Speaking about the same, 'The Reaper' said, "He's a real workaholic. Nobody works harder than him. He'll do training sessions lasting hours, go into the locker rooms, talks some s*** and then after that, he'll run like six miles."
Badou Jack added, "He trains some crazy times. I'm not sparring with him but we'd get a call in the middle of the night and he'll say, 'Get to the gym, we're working out'."
Despite officially retiring in 2017, Mayweather never left his training. While most boxers tend to lose their shape after retirement, 'Money' still boasts of the same fitness.
He is also a boxing promoter and a trainer, which demands enormous commitment. That said, Mayweather is a regular visitor at his gym.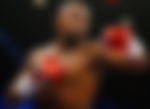 ADVERTISEMENT
Article continues below this ad
In recent times, he has expressed his desire in accepting exhibition bouts against Internet stars. Following Logan Paul, he has also called out Jake Paul and rapper 50 Cent.
As Mayweather continues to attract attention, fame, and money, we can see him being a part of the current boxing scene. Although he is retired, Mayweather is still a cash cow in the sport.
Do you think Floyd Mayweather will have an easy night against Logan Paul?
ADVERTISEMENT
Article continues below this ad