"Stallone's Daughter Would Be Great Playing a James Bond Femme Fatale Character": Picture of 'Rocky' Star Sylvester Stallone With His Daughter Breaks the Internet
Published 01/21/2023, 8:48 PM EST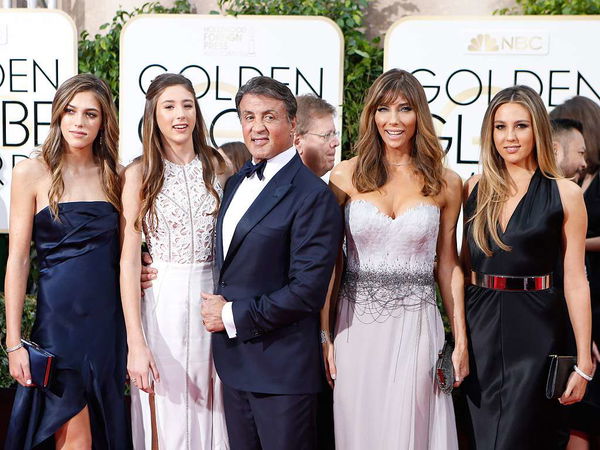 Sylvester Stallone is certainly one of the best actors in Hollywood. Notably, Stallone's 'Rocky' franchise has a huge fanbase in the boxing world also. Despite being such a celebrity, he keeps his family away from the spotlight.
But recently a photo of his daughter with him went viral on the internet, and the fans seem to be bowled over by her daughter's beauty. A movie fan page, which usually posts 80s Hollywood actor's pictures and videos, posted the picture of Sly with his daughter, and it went viral in no time.
Sylvester Stallone has three daughters
ADVERTISEMENT
Article continues below this ad
The 'Rocky' star is a full-fledged family man. He is often seen posting pictures of his family on social media. Sylvester Stallone married three times and has five children, two sons, and three daughters, however, one of the sons, Sage Moonblood died of a heart attack at the age of 36 and another son is Seargoh whose mother was Sly's first wife, Sasha Czack.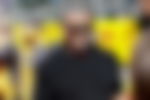 \With his third wife, Jennifer Flavin he had three daughters, Sophia, Sistine, and Scarlet.
However, among his daughters, the picture that has gone viral is of Sofia Rose Stallone. She has also followed the same path as his father. She is a model and an actress, just like her father, and she has inherited his father's good looks.
She has featured in many movies and TV shows including 'Inferno: The Making of the Expandables'.
However, what do fans have to say about her picture?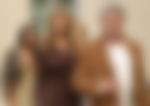 Sylvester Stallone's daughter's new picture has made the fans go crazy
The picture has garnered a lot of attention from fans. People started comparing her with Sylvester Stallone.
A fan named Sachibu Kabiru said, "Stallone's daughter would be great playing a James Bond fem fatale character"
ADVERTISEMENT
Article continues below this ad
Lyonel Barthelemu praised both of them and said, "His daughters legend Sylvester Stallone. Both so cool."
While Charles Rosemary said, "His daughter will be cool if featured in any movie"
Another fan named Christine Whitelock said, "Wow beautiful"
ADVERTISEMENT
Article continues below this ad
Watch this story: Arnold Swarzennegar Vs. Sylvester Stallone career showdown who is the best?
Last time he was spotted with his daughters in Beverly hills. However, what do you think of the picture? let us know in the comments.