Stephen Espinoza Lashed Out On Commentators For Making A Joke About A Dead Athlete
Published 06/14/2022, 5:48 AM EDT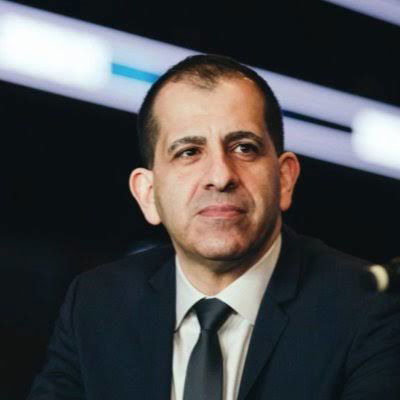 Boxing is a highly dangerous and violent sport. It has the potential to end a fighter's life owing to injuries. Many boxers have fractured ribs, brain damage, or other ailments that have drastically altered their lives. A boxer died recently following a battle, and ESPN commentators Tim Bradley Jr. and Joe Tessitore mistakenly made an unacceptable remark about it.
ADVERTISEMENT
Article continues below this ad
ADVERTISEMENT
Article continues below this ad
Following this, soon after they realized, both the commentators apologized for the same.  
Tim Bradley – "I want to take the time out right now and apologize for that last statement that I made about that guy that was actually punching someone in the corner. He actually passed away a few days ago. I had no clue that he passed away, and I just want to give my utmost apologies to his family and to his loved ones."
Joe Tessitore – "I was unaware of the video you were referencing, I know you were just telling the story, but there was the news this week that Simiso Buthelezi passed away in South Africa after a fight. Obviously, our thoughts, as is always the case with this sport, are very aware of the dangers that can come from it — the risks that all fighters take. Timmy, we appreciate you apologizing."
Fighter injury is never a joking matter, death or otherwise. Saying otherwise demeans and diminishes the value of every man and woman who enters the ring.

You don't need to know the fighter died in order to understand that joking about a fighter injury is not OK. https://t.co/ncARafxZyH

— Stephen Espinoza (@StephenEspinoza) June 12, 2022
Apparently, Stephen Espinoza of 'Showtime Sports' found this utterly annoying, and he took to Twitter to address the same. He stated that a fighter's injury, whether fatal or not, is never a laughing affair. He also believes that being aware of the fighter's death wasn't required to make a joke about an injury.
ADVERTISEMENT
Article continues below this ad
What had happened to Simiso Buthelezi?
Simiso Buthelezi, a South African boxer, was defending his WBF African lightweight title. Unfortunately, the boxer was disoriented due to a severe brain injury, and he was seen punching in the air. A video of the disturbing incident surfaced all over the internet.
ADVERTISEMENT
Article continues below this ad
In the video, the two boxers were seen fighting, and after a while, a strange and terrible thing occurred. Buthelezi, 24, reportedly became disoriented and fainted near the end of the fight. He was rushed to the hospital, where he regrettably died. It was a devastating blow to his family and the boxing community.
WATCH THIS STORY: Top 5 Worst Eye Injuries In The History Of Boxing