"Stop Buying Toxic Poisons for Your Kids": Muhammad Ali's Daughter Laila Ali Cautions Fans
Published 03/16/2023, 6:03 AM EDT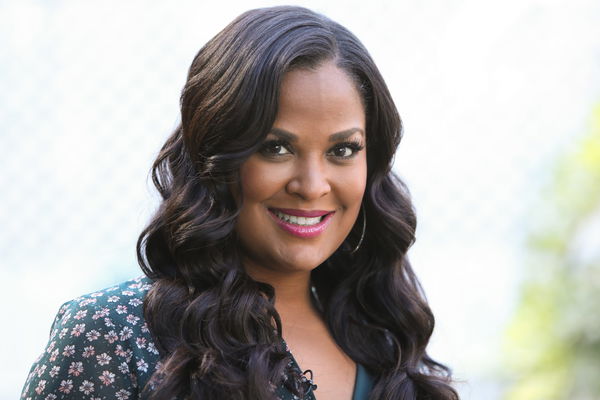 Every single one of us eats food. But, as essential as it is for us. Some foods are unhealthy for our bodies. And lack of proper education about nutrition can prove to be a threat to the consumer's health. The former two-division world champion Laila Ali has used her social presence and nutrition knowledge to help her fans. The daughter of the Late Muhammad Ali is a strong advocate for good eating habits and tries to use her social media presence to raise awareness about the same among her fan base.
Recently, Ali brought the attention of her fans to a hidden toxin that sits on the kitchen shelves of people. Moreover, she cautioned parents about the poison they feed their children unknowingly.
Laila Ali cautions her fans about a toxin
ADVERTISEMENT
Article continues below this ad
Laila Ali took to Instagram to share a post regarding an unhealthy food product with her fans. Ali shared a post by drandacook , wherein the user shared a photo of food syrup and depicted his surprise as to why such products are being sold in grocery stores.
 

View this post on Instagram

 
The user also shared a picture of the ingredients of the syrup. Without any surprise, the syrup is considerably high in sugar and not so much in the other important macronutrients. Not that long ago, Ali also shared a healthy diet tip for her fans and advised them on what to avoid while trying out a good diet. 
Ali reshared the post and wrote a piece of advice for her fans. She wrote, "Parents: Stop buying your kids toxic poison like this! They sell it because you buy it; just stop!" 
ADVERTISEMENT
Article continues below this ad
The former champ stands to inculcate good healthy habits among her fans, and she also published a recipe book. The recipe book contains recipes for her personal favorite healthy and nutritious dishes.
What is Laila Ali up to since her retirement?
After following in her father's footsteps, Ali debuted in the sport in 1999 and retired as an undefeated boxer in 2007. After her retirement, she married former NFL star Curtis Conway and had two children, a son, and a daughter. Post her retirement from the sport, she has become an American TV personality and has an active presence on her social media. Being the daughter of 'the greatest,' she is extending her father's legacy and is involved in social work of different kinds.
ADVERTISEMENT
Article continues below this ad
Watch This Story: Real Reason Laila Ali Named Her Cat 'Madonna' After Parent's Divorce
What are your thoughts on such unhealthy food, which has become an ingrained part of our daily lives? Let us know in the comments.