"Stop Hiding Behind Eddie Hearn" – Charles Martin Blasts Dillian Whyte
Published 07/05/2021, 10:00 AM EDT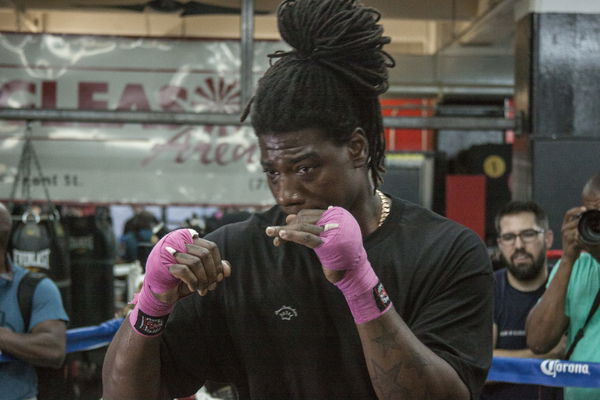 ---
---
In his pursuit to challenge himself against the best fighters in the sport, Dillian Whyte is now looking for potential opponents for a summer heavyweight clash in the USA. Whyte recently confirmed that amongst others, Jermaine Franklin is currently being considered as a front-running contender.
ADVERTISEMENT
Article continues below this ad
Former IBF heavyweight champion, 'Prince' Charles Martin, also pitched in to challenge Whyte for his upcoming fight in the States. 'The Body Snatcher' took notice of Martin's call-out and delivered a sharp reply by comparing him to the "real Prince Charles".
In response to Whyte's comments, Charles Martin went off on him in a recent video. He criticized the British heavyweight for not wanting to face him in the ring. Martin implied that Dillian Whyte was avoiding him in favor of an easier fighter.
ADVERTISEMENT
Article continues below this ad
"You going to come over here, all the way to America to fight a bum, and not me? Why don't you let me welcome you here, by knocking you the f**k out? You know what I'm saying. I'm rated all across the board, brother, so who else you going to fight?"
Watch this Story: From Muhammad Ali To Mike Tyson Six Times Pro-Athletes Stepped Foot In A WWE Ring
"If you really want to convince people that I'm easy, then why don't you come over here and take this easy money from me then? Because you know you can't do that."
"Stop hiding behind Eddie Hearn," said 'Prince' Charles Martin.
Is Charles Martin a top-contender against Dillian Whyte?
Charles Martin has had 31 bouts in his career and has incurred two losses. These defeats came against Anthony Joshua in 2016 and Adam Kownacki in 2018.
'Prince' Martin has an impressive 28-2-1 (25 KO), which is near adjacent to Dillian Whyte's own record of 28-2-0.
Jermaine Franklin (20-0) has been inactive since 2019. With Dillian Whyte coming off a recent rematch against Alexander Povetkin in March 2021, he could become Jermaine Franklin's toughest challenge yet.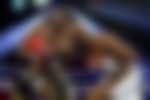 'Prince' Martin last fought against Gerald Washington in February 2020 and won by TKO. Given that Charles Martin has been more active than Franklin and brings in the same level of experience as the British heavyweight, he could prove to be a tougher challenge for Dillian Whyte.
ADVERTISEMENT
Article continues below this ad
Both Martin and Whyte aim to shoot for gold by either fighting Tyson Fury or Anthony Joshua in the future. Even if Dillian Whyte fights Jermaine Franklin for his upcoming fight in the States, Charles Martin will remain a top contender. A matchup between Whyte and Martin could act as a stepping stone to ultimately fighting the top British heavyweights.
ADVERTISEMENT
Article continues below this ad
Would you like to see Dillian Whyte fight Charles Martin?