Strongman-Turned-Boxer Hafthor Björnsson Reveals Monstrous Diet
Published 10/01/2021, 6:30 AM EDT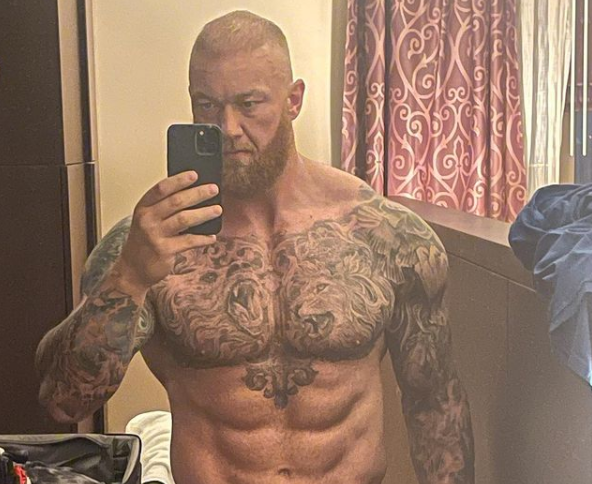 ---
---
Actor turned boxer Hafthor Björnsson has several eye-grabbing features that have helped him remain in the public spotlight for several years. Initially, his claim to fame was the portrayal of 'Mountain' in the Game of Thrones series, and then, being the world's strongest man. Later, Björnsson, who earned himself quite a name, moved to the combat world.
ADVERTISEMENT
Article continues below this ad
A few weeks back, after taking out his arm-wrestling veteran opponent, Devon Larratt, via TKO in the first round, Hafthor Björnsson became even more of a superstar to the casual fans. That said, his gigantic physique is still one of the most talked-about things. The 2.06 m tall man has honed himself on the physical frame that he holds right now.
Meanwhile, the actor-turned-fighter has recently revealed his diet, which can be a blueprint for several bodybuilders. He consumes five meals every day and all of them are highly planned and measured. In a chat with Logan Paul, the Game of Thrones actor detailed everything.
ADVERTISEMENT
Article continues below this ad
First meal/ Breakfast:- 40 gm oatmeals in the morning, 50 gm blueberries, 220 gm chicken breast
Second meal:- 220 g beef, 240 g white rice with 100g spinach or some kind of greens
Third meal:- Chicken breast 220g, 200 gm potatoes, 100 gm greens
Fourth meal:- Salmons with 100 g rice, and some greens 100 gm.
Fifth meal:- Icelandic skewer
Meanwhile, Björnsson complements himself with several physical activities. Once the strongest man on the plant, the actor is still seeking attention for the right reasons. And we may see him step through the boxing ring ropes once again.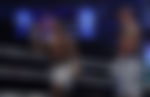 Hafthor Björnsson- The Strongest man could return to the ring
With several crossovers and mismatches happening in recent times, celebrity boxing is currently on the rise. Hence, Hafthor Björnsson is a viable name who can look forward to continuing his journey. The first win via TKO wasn't really surprising, relying on the fact the Bjornsson has a massive physical frame.
ADVERTISEMENT
Article continues below this ad
He might be the unknown powerhouse who can feed any opponent to the canvas with just one shot. Besides, the Game of Thrones actor has a global fanbase and can grab massive attention on re-entering the ring.
ADVERTISEMENT
Article continues below this ad
Do you think Hafthor Björnsson should continue boxing?
Watch This Story: Most Dangerous Heavyweight Boxers in 2021