"Suck a D***"- Logan Paul Fires Back at Canelo Alvarez
Published 12/23/2020, 4:01 AM EST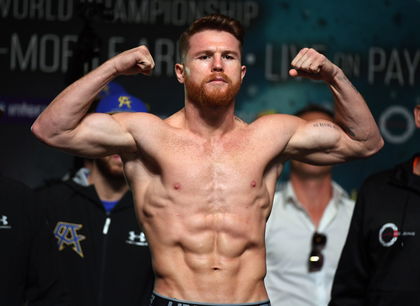 ---
---
YouTuber turned boxer, Logan Paul isn't hesitating to feud with P4P king Canelo Alvarez, while he already has an upcoming fight against Floyd Mayweather on February 20, 2021.
ADVERTISEMENT
Article continues below this ad
A few days back, Canelo Alvarez called it disrespectful for real fighters to see YouTubers and NBA players receive boxing licenses. He further belittled the Paul brothers for claiming to fight for money and not for the love of the sport.
That said, the Mexican superstar invited Logan Paul for a sparring session.
ADVERTISEMENT
Article continues below this ad
Logan Paul, who is currently preparing to face Mayweather, didn't sit well with the comments. He fired back at Alvarez and cursed him for having tested positive for banned substances in the past.
As per TMZ Sports, Paul connected with the audience on Nightshift gaming stream and responded to Alvarez's statements.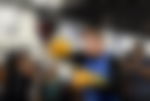 'The Maverick' said, "I think he's the guy that got caught using steroids twice. We want to talk about disrespecting boxing, talk about a guy who didn't play by the rules."
Well, Alvarez tested positive for clenbuterol, ahead of his rematch against Gennady Golovkin in 2018. He also faced a mere suspension.
However, most of the Mexican athletes were being tested with clenbuterol back then because of the contamination of meat. Alvarez also claimed the same and was seemingly innocent in the matter.
But Logan Paul didn't mind bringing the issue in his favor.
He added, "To say we're disrespecting the sport, I feel disrespected especially as it's coming from a guy who quite literally disrespected and spit on the ethics of the sport. Yeah, it upsets me."
Canelo Alvarez vs Logan Paul- War of Words
Alvarez faced his only loss in his pro career. This came in 2013 when he locked horns against Floyd Mayweather. Despite calling for a rematch several times, the Mexican didn't get it.
Meanwhile, 0-1 in pro boxing, Logan Paul has the chance to beat Mayweather in the coming days. It won't be an easy night for Paul, but he has a legitimate opportunity ahead.
So 'The Maverick' believes Alvarez is jealous of that. Logan Paul cussed the world champion pugilist further and ended the entire conversation on an unpleasant note.
ADVERTISEMENT
Article continues below this ad
The Youtuber boxer said, "F**k you. Suck a d**k,"
Paul continued, "I think he's salty because I get a chance to beat Mayweather and he lost to him. That's his one loss. Just 'cause we're attempting to do something and put on a great show and putting in the work, doesn't mean you have to s**t on us. Like, what the f**k, bro?"
No matter what, Alvarez vowed to never accept a fight against a non-fighter. So they might have to settle the feud with words.
ADVERTISEMENT
Article continues below this ad
Do you think Logan Paul has a point in demeaning Canelo Alvarez?