Sugar Ray Leonard's Net Worth in 2022: How Much Money Does He Have?
Published 02/22/2022, 3:55 AM EST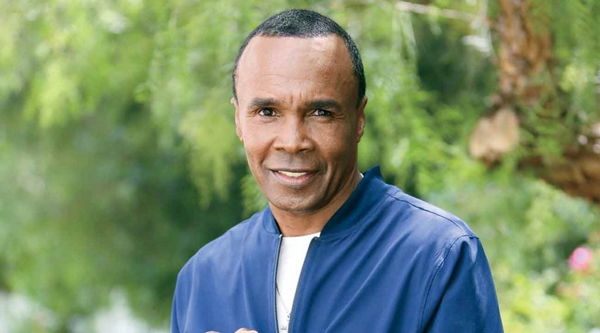 Sugar Ray Leonard, the ring's most phenomenal figure, followed the footsteps of his heavyweight idol, the greatest Muhammad Ali. Escalating with a slow fade into the gleaming career, he became the leading boxer of the 1970s and 80s.
ADVERTISEMENT
Article continues below this ad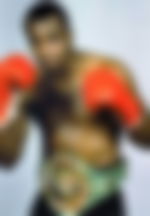 But have you ever wondered how much 'Sugar' earned by showcasing the beauty of his art and charm? Apart from garnering almost every accolade that is there in the ring, he had pursed several big checks. Let's have a detailed analysis of his net worth.
ADVERTISEMENT
Article continues below this ad
What is Sugar Ray Leonard's net worth?
Considering that he collected most of his money in the 80s at the pinnacle of his boxing career, various reports claim that 'Sugar' has the whopping worth of more than the most present big names. Some reports claim his net worth is roughly between $120 million to $130 million. But the most authentic sources are of the opinion that his net worth is $120 million. According to wealthygorilla.com, celebritynetworth.com, and networthplanet.com, Sugar Ray has an estimated worth of $120 million.
Most of the million-dollar checks he extracted were against Roberto Duran, Thomas Hearns, and Marvin Hagler. These great stalwarts were famously known as 'The Four Kings'. He was the first boxer to earn more than $100 million as prize money in the history of boxing.
However, a part of his earnings that he added to his net worth after retiring from the sport of boxing was through occasional acting and hosting shows as a motivational speaker.
Early Life
In the initial days of lacing gloves, the kid had something special igniting in his amateur hands. Born on May 17, 1956, in Rocky Mount, North Carolina, Boxing was the only way to rise from the rundown section of a city for Ray Charles Leonard.
He grew under the shade of dark clouds. His father was the night manager and his mother was a nurse. Their job was not enough to tackle the financial responsibility of the family. Therefore, he grew up facing tough times. However, his two elder brothers inspired him to lace gloves, and this changed the course of 'Sugar's life.
Career
The United States' most prominent favorite boxer started his journey from the Washington, DC area of Palmer Park, Maryland. Starting as an amateur, he clinched gold in the 1976 Olympics by thrashing a Cuban. His gold for the United States gave him nationwide recognition. Ever since wherever he went, his presence pulled the crowd into thousands.
Later, he stepped into professional boxing and reigned in five weight divisions. Throughout his career, he exchanged leather for 40times, 306 rounds. Winning 36 bouts by way of knockouts. However, he lost 3 fights. One by way of knockout, but these were also pretty intense showdowns.
ADVERTISEMENT
Article continues below this ad
After Muhammad Ali, the professional ring was eager to decorate a new hero. However, 'Sugar' came as a major alluring persona. He terrorized the ring for two decades.
Life Lessons from Sugar Ray Leonard
Playing in the odd times made Sugar Ray Leonard, one of the greatest boxers of all time. Coming out of a downtrodden part of the city, the hero proved anything is possible if hard work and sacrifices are made in the right direction.
ADVERTISEMENT
Article continues below this ad
Thunder in the magical hands and lightning in his footwork, 'Sugar' is the epitome of the perfect fighter of his size. The living legend became such an incredible speculating charisma that he still inspires millions struggling through hard times.
Watch this story-Five Opponents Fans Would Love to See Mike Tyson Fight