Sylvester Stallone & Arnold Schwarzenegger Enter Battle Mode in Explosive Rare Photo
Published 03/19/2023, 8:30 AM EDT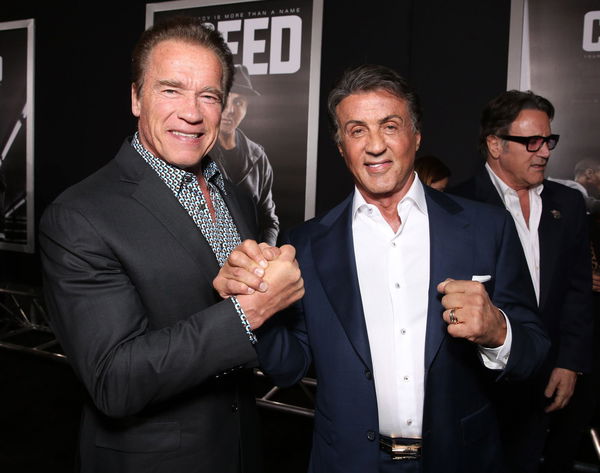 Hollywood actors Sylvester Stallone and Arnold Schwarzenegger are two legends in the industry. The two action stars have dominated the action movie genre for decades. These two icons have starred in some of the most iconic movies of all time, including the Terminator series, Rocky franchise, and Rambo.
The two actors were rivals at one point in their careers, with Stallone even wanting to kill Arnie. However, as time passed a healthy friendship developed between the two. Both actors have come a long way in their careers despite competing against each other. Moreover, a rare resurfaced picture of them together has recently taken over the internet only shows how much they have grown.
Rare resurfaced picture of Sylvester Stallone and Arnold Schwarzenegger goes viral
ADVERTISEMENT
Article continues below this ad
The picture was shared by a user named Sanchez. In the picture, we can see both 'Sly' and 'Terminator' holding swords and ready for action. In addition, the photo looks quite recent. Seeing both actors side by side after years of competing against each other shows the level of respect they have for each other.
This picture will also reignite the debate of which action star was better. However, the answer to this question will always be speculative.
A look at Arnold Schwarzenegger and Sylvester Stallone's rivalry
Stallone and Schwarzenegger first crossed paths in the early 1980s, when they were both rising stars in Hollywood. Stallone had already achieved great success with the Rocky franchise, while Schwarzenegger was just starting to make a name for himself with movies like Conan the Barbarian and The Terminator.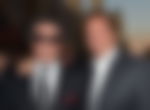 However, their rivalry really took off in 1985, when Stallone starred in Rambo: First Blood Part II while Schwarzenegger released Commando. Both movies were huge box office successes, and fans began to compare the two actors. Stallone and Schwarzenegger continued to compete throughout the 1980s and 1990s, with each actor trying to outdo the other with bigger and more explosive movies. They starred in a number of action movies together, including The Expendables franchise.
ADVERTISEMENT
Article continues below this ad
Despite both actors now in their 70s, their rivalry is still alive and well. Moreover, fans continue to debate who is the better actor, and both actors continue to make movies that showcase their talents. Although they may be getting older, they are still two of the most beloved and respected actors in Hollywood.
ADVERTISEMENT
Article continues below this ad
What did you think about the resurfaced picture of Stallone and Schwarzenegger? Let us know in the comments.
Watch This Story: From Terminator to Total Recall: Here's Arnold Schwarzenegger's iconic catchphrases
Edited By: Shibu Immanuel