Teddy Atlas Convinced Mike Tyson vs Roy Jones Jr. Was Fixed: 'There's no doubt'
Published 12/04/2020, 8:56 AM EST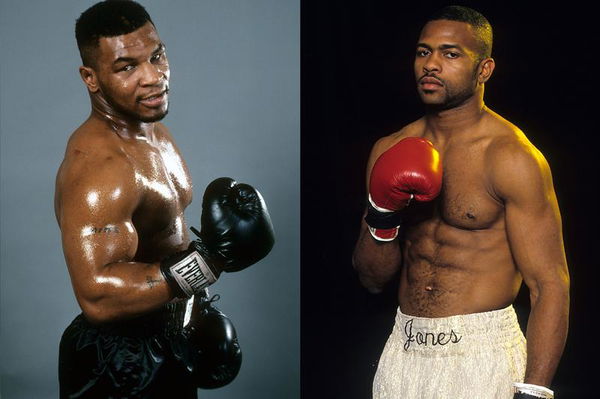 ---
---
The 'Iron' Mike Tyson shared the boxing ring with Roy Jones. Jr on November 28 in an exhibition fight. The eight-round fight ended as a draw. Nevertheless, the duo put on an exhilarating performance for the combat sports fans.
ADVERTISEMENT
Article continues below this ad
But, several fans and fight celebrities believed that the battle should have ended with a winner. On his podcast channel, Teddy Atlas shed some light on this much-awaited fight and the results of the bout.
Atlas said, "Listen, where do I start. First of all… I don't know to give the good or the middle or the bad first. So let me (give) just whatever comes to me because, again, I hold myself accountable to try and understand both sides, to see both sides. So, I'll start with the good, I understand that the Tyson people love his outt there. They are gonna have seen what they wanted to see.
ADVERTISEMENT
Article continues below this ad
Atlas continued, "They saw that guy. I think it's pretty obvious that it was preordained that it was gonna be a draw. I can't believe they allowed gambling because I know somebody who bet 200,000… So I don't know how that was allowed because it was fixed. There's no doubt that was fixed that… Look, we'll make it a draw to get around all the complaints about the commission. But it's supposed to be an exhibition."
Following the fight, Mike Tyson fans lashed out at the decision, as they hoped to see the 'Iron' get his hand raised in the ring.
"We're breaking the rules that, you know, it's really supposed to be an exhibition. That's supposed to be judges for breaking the rules. Not supposed to be a decision. We're breaking the rule. So that's at least not the commission must have said, look, don't rub our face in it. We're letting this go. Make it a draw. So they made it a draw. All right. That's my opinion." 
READ – Mike Tyson vs Roy Jones Jr. Bags Huge Numbers on PPV Buys- Goes Beyond Expectations
Mike Tyson hopeful for a rematch
ADVERTISEMENT
Article continues below this ad
As the legends drew the bout, 'Iron' Mike Tyson demanded a rematch with Jones Jr. The 54-year-old accrued a number of eyeballs that night and showed a glimpse of his former self. He looked in incredible shape and landed his punches with power and precision.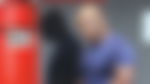 Tyson now wants to be as busy as he can and take up as many exhibition fights as he can for a humanitarian perspective. At the post-fight press conference, he said, "I say I'll be better the next one, I could have done everything better. Everything I was doing, I could have done it better. God willing, I'll be better the next exhibition."
ADVERTISEMENT
Article continues below this ad
If not Jones Jr, fans believe Tyson will box his vicious rival Evander Holyfield in the next fight. If both these opponents back out, there will be no dearth of challenges for him. Roy Jones Jr. or Evander Holyfield? Which fight should Tyson take up next?