Teofimo Lopez Feels YouTubers Don't Deserve to be on the A-side with Floyd Mayweather
Published 02/06/2021, 2:30 AM EST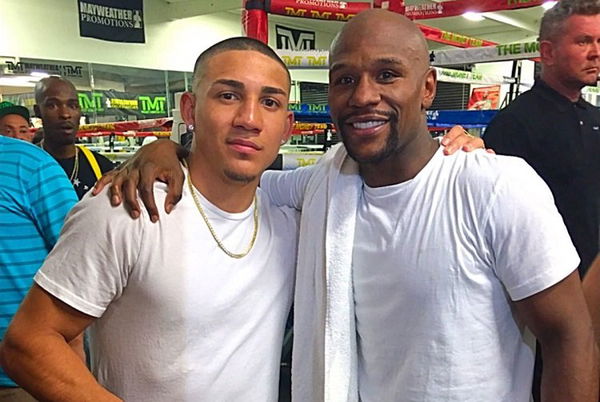 ---
---
Lately, YouTube fights have become a trend in the sport of boxing. Many big-wigs across enormous verticals are putting on the boxing gloves to entertain the audience. Not only that, but they bring in more eyeballs than a usual boxing contest. But, many boxing champions do not sponsor the idea of YouTube fights as they think it deteriorates the sport.
ADVERTISEMENT
Article continues below this ad
The lightweight champion Teofimo Lopez thinks the same and believes YouTube fights take the attention away from genuine boxers. In a chat with Fight Hype, he was asked whether there is a lack of charismatic matchups in boxing that led to YouTube fights to get popular. To which he responded:
"Absolutely, absolutely. That's why I said like these guys come on fight us, it's not so hard. It's not, it's just that people are prideful give the credit to whoever had earned it!"
ADVERTISEMENT
Article continues below this ad
He also talked about the undefeated kingpin of boxing, Floyd Mayweather, and how he had to make his way up.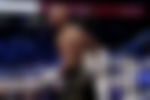 "Floyd had to work his way up. Floyd was the B side when he fought Oscar De La Hoya, and he was one of the most decorated fighters during that time as well," said Lopez. 
Lopez asserted if fighters like Mayweather upgraded themselves from grade B to A after a substantial time, how could the YouTube boxers term themselves as top-graded or A graded with no experience in the game.
Teofimo Lopez shares high regards for Floyd Mayweather
Lopez has expressed his respect for Mayweather several times. He feels Mayweather began from scratch and had one of the most celebrated careers in the sport. This is predominantly why he ranked Mayweather on A-side in his aforementioned statement.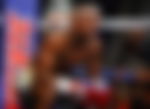 Floyd Mayweather, with his magnetic boxing run, inspired a generation of upcoming boxers like Lopez.
ADVERTISEMENT
Article continues below this ad
Even at 43, he continues sharing snippets of his workouts on social media. Alongside that, he also trains enormous boxing talents in his gym to make them ready for the prospective boxing future.
What do you make of Teofimo Lopez's comments?
Read – Daniel Dubois Switches Trainer, Vows to Return with Vengeance
ADVERTISEMENT
Article continues below this ad