Teofimo Lopez Hints at a Move to Light Welterweight; Josh Taylor Says He Needs to Forget About It
Published 01/16/2021, 6:04 AM EST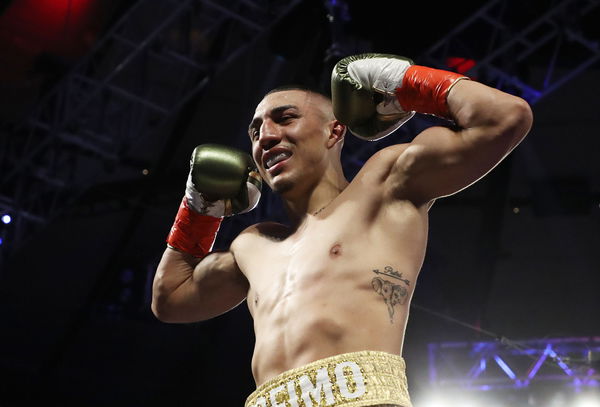 ---
---
Super-lightweight World Champion Josh Taylor wants to fight 135 lbs title holder Teofimo Lopez as he envisioned to vanquish the 'Take Over'.
ADVERTISEMENT
Article continues below this ad
However, Taylor wants the matchup to happen at his weight class and advised Teofimo Lopez to register a lightweight reign before making the move.
Taylor wants Lopez to fight the current lightweight champions as the 135 lbs division is flourishing. So, he advised Lopez to forget about him for a while and concentrate on the nearing tests ahead.
ADVERTISEMENT
Article continues below this ad
'The Tartan Tornado' connected with Pro Boxing fans to shed some light on a fight against Teofimo Lopez and thrilled the entire boxing community.
Speaking on it, Taylor said, "It's another fight that can happen, I'm not ruling it out. But, I think he needs to defend his titles.
"Forget about me for the minute. There's a lot of good fights at lightweight there that he can prove that he is the best, completely secure his legacy at lightweight."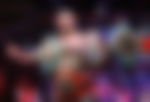 He added, "So, yeah again, that's another one that if he comes up, I believe I'll beat him as well, I do believe I can beat him as well. It's funny how his ego's just exploded now, but I'd like to take him down, I'd like to cut him down to size."
Amid all the confidence, Taylor was all praises for the  23-year-old unified lightweight champion. He hailed Lopez as a "good puncher" but still predicted to outpoint him.
Teofimo Lopez vs Josh Taylor- Is it the fight to make?
According to Taylor, Lopez is clearly an alluring pugilist; however, he fancies his chances against the 23-year-old. Since both the world champions are undefeated, it further intensifies their rivalry. Both of them have also defended their titles in 2020, so 2021 might see them lock horns.
Taylor said, "He (Lopez) is tough, he comes forward, he puts the pressure on, front foot fighter, he mixes the combinations well, he's a good body puncher, there's a lot of praise to be said about him."
If you want to see Lopez vs Taylor, it will demand the pugilists to butt heads in the same weight class. That said, Lopez might move up very soon. He has hinted at making the move, staging one or two more fights at 135.
As per ESPN, Lopez opened up about this to BoxingScene.com and revealed that he is planning to move higher up than the 135 lbs division, sending several fans into a frenzy.
ADVERTISEMENT
Article continues below this ad
"My body is ready to move up. The thing a lot of people don't know, these guys have just moved up to my weight class. I have been 135 lbs for four years already.
"Seven really going back to the amateurs. That's a long time at this weight. However, one or two more fights left at 135 lbs is a possibility," said Teofimo Lopez.
ADVERTISEMENT
Article continues below this ad
Although Lopez hasn't hinted at fighting Taylor, it is definitely an option. Moreover, the super lightweight roster will open up the path for more blockbuster fights to Lopez.
Trending Stories