Teofimo Lopez, Shawn Porter, and Others Predict Tyson Fury vs Deontay Wilder 3
Published 10/07/2021, 4:54 PM EDT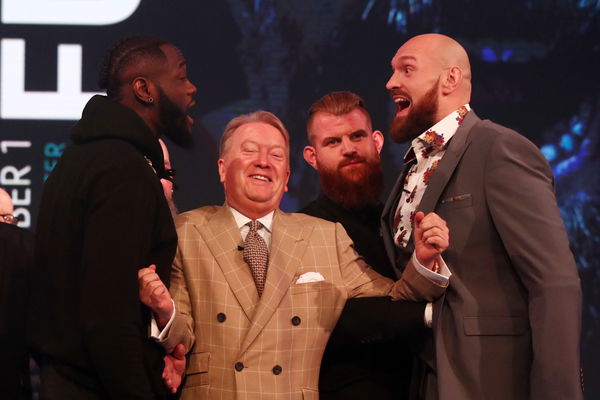 ---
---
Tyson Fury and Deontay Wilder are now all set to settle scores once and for all on October 9. In about 48 hours, these two huge heavyweights will fight for the third time; by the end of the fight, the course of the division could change forever.
ADVERTISEMENT
Article continues below this ad
As the two get ready to step into the ring on October 9, many in the boxing community have now voiced their predictions for this mega heavyweight battle.
ADVERTISEMENT
Article continues below this ad
Here's a look at some predictions for Tyson Fury vs Deontay Wilder 3 made by the likes of Shawn Porter, Teofimo Lopez, Eddie Hearn, and various others.
Shawn Porter loves this matchup
Two-time welterweight champion Shawn Porter shared a neutral prediction for the Wilder vs Fury trilogy. He pointed out that the fact that he does not know who to pick makes this matchup extremely exciting.
Shawn Porter believes Deontay Wilder will show a different side on October 9; he has not ruled out the possibility of Wilder knocking out Tyson Fury.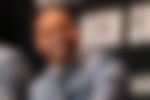 Porter also believes the experience will play a huge role in this fight; he added that even though Wilder is a former Olympian, Tyson Fury has had a better amateur career.
"I have no clue what's going to happen and that's what I love about that fight, I have no clue, I said that to Tyson Fury and he said 'oh come on man, you know exactly what's going to happen, I'm going to go across the ring and knock him out'.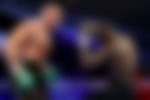 "I said, 'man it sounds good, it sounded good the first time but something's different, something has to be different in Deontay Wilder' and I think it will be. We shall see.
"I actually picked Deontay Wilder to knock out Tyson Fury. I'm a big advocate of experience, a big advocate of amateur background, an Olympic background, yes Deontay Wilder was an Olympian but he did not have the experience as an amateur that Tyson Fury has," said Shawn Porter.
Teofimo Lopez is rooting for Deontay Wilder but is not counting out Tyson Fury
Unified lightweight champion Teofimo Lopez thinks Deontay Wilder will bring in a different game plan this time around. He believes his new coach, Malik Scott, has led him in the right direction.
However, he is not counting out 'The Gypsy King'. Lopez said that Tyson Fury is a lineal champion for a reason. He added that he has shown time and time again that he brings a lot of heart into his fights.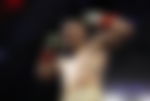 "I think Wilder yeah, he has a different game plan, he's training with Malik Scott and he's looking good. Wilder's looking good, he looks ready, he looks determined,  you know, so it's a great matchup.
"Tyson Fury is Tyson Fury though, he is a champion, a lineal champion for a reason and I think he showed everybody when they fought the second time.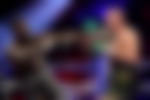 He showed everybody what he can do, he showed everybody how big of a heart he has in the first fight, you can't come back from a Wilder right hand like that and he did.
"And for Wilder, I think it wasn't a loss for him, it was a lesson learned and I think he took that in, he sat on it for a good couple of months, and now he's back. So, I'm excited for it, regardless of what it is, I'm excited to see part 3," said Teofimo Lopez.
Eddie Hearn says Wilder has it all but Fury is too smart for him
Matchroom top boss Eddie Hearn does not doubt for a second that Deontay Wilder is brilliant for the sport. He believes he is good at promoting, knows how to talk and of course, knows how to use his big right hand. However, the English promoter does not think he is at par with Tyson Fury's in-ring fight IQ.
Eddie Hearn said the only tool in Wilder's arsenal that actually works is his power; he claimed if he did not have that, he would never even qualify for the global pro-boxing competition.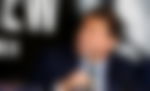 He then pointed out that even in the second Luis Ortiz fight, he lost all rounds; but ultimately won because of his huge punch. Hearn believes Fury will outsmart Wilder with ease.
"He's brilliant for the sport, for the game, good self-promoter, good talker, really exciting huge puncher, just don't think he's very good. Without his power, I don't think he'd even be registered on the world-class scene.
ADVERTISEMENT
Article continues below this ad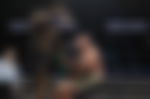 He does have tremendous power, in my opinion, the only way he wins is if he detonates that power against an elite heavyweight.
Even if you look at the Ortiz fight, forget the first fight, in the second fight, he lost every round, you know, but, he showed the power. But if he can't show that power and Fury's too smart for him, then he's irrelevant in the fight against a brilliant fighter," said Eddie Hearn.
ADVERTISEMENT
Article continues below this ad