Teofimo Lopez Sr. Comments on Vasyl Lomachenko's "Dirty" Techniques
Published 10/18/2020, 3:51 AM EDT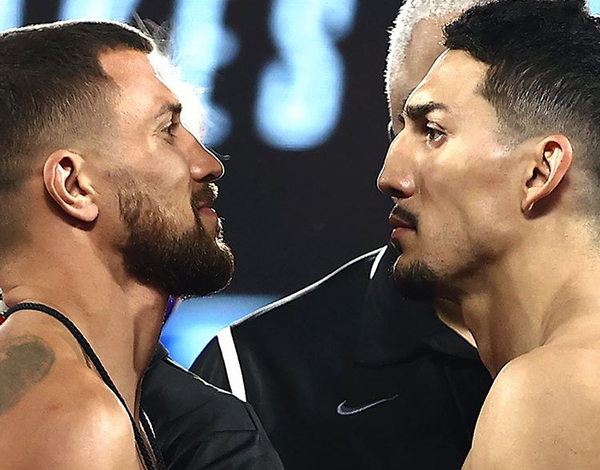 Teofimo Lopez Sr. spoke out at the Loma vs Lopez post-fight press conference and shared his thoughts about his son's performance. 'El Brooklyn' earned the nod on the scorecards after putting on a powerful performance against Vasyl Lomachenko. What's more, he now sits as the undisputed champion and has won 4 belts including the IBF title he held.
ADVERTISEMENT
Article continues below this ad
Teofimo Lopez surprised some pundits and fans by his ability to display a wide range of striking skills against a technician like 'Loma'. Moreover, he came into the bout with the stigma that he has was only a puncher. However, his recent showing has gone a long way in dispelling that narrative.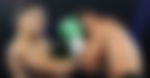 ADVERTISEMENT
Article continues below this ad
Teofimo Lopez Sr.- "My son was the better man today"
Lopez Sr shared his views on his son's performance and touched upon the heavy shots that Vasyl absorbed.
"I gotta give a lotta respect to Lomachenko for taking those big shots, you know early on into the fight. He wanted to win, he just couldn't figure out my son. My son was the better man today, we did something everybody thought we couldn't do, we outboxed him. We gave him a clinic. I'm just so glad man, everything I said came into existence."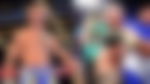 What's more, he also went on to break down the second half of the fight that saw Vasyl bounce back in a massive way. 'Hi-Tech' picked up the pace to try and make up for his relatively slow start. Lopez Sr. touched on the headbutts that led to cuts during the fight and weren't pleased with Loma, to say the least.
"I really didn't see him winning any rounds because to me, my son was hitting him with the bigger shot. He was playing dirty in there, he was tryna headbutt him, I was telling him man, don't let this guy keep on going cause he's gonna keep on cutting you. I told him that around the 8th round and it came to happen. But yeah, he got desperate. He knew he could only win by knockout."
"We're making history man"
ADVERTISEMENT
Article continues below this ad
'El Brooklyn' certainly made an impact with his statement win and his father was proud of his accomplishment. The two share a close bond as Teofimo Lopez Sr has trained his son since the age of 6. Moreover, their camp has been very outspoken about Teofimo Lopez Jr's abilities and the performance brought their words full circle.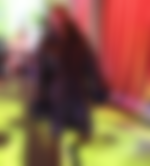 "We showed the world that my son isn't only a puncher. We just made the best boxer in the world look like nothing. We're here to stay for a long time. This kid is only 23, we're making history man. He's the first one to win four belts at the 135-pound division and the first one to unify so young."
ADVERTISEMENT
Article continues below this ad
There are several lucrative avenues that Teofimo Lopez can explore now that he sits atop the 135-pound division. Ryan Garcia called out the newly minted champion and that would make for an interesting match-up. The young stars have somewhat taken over boxing and will be looking to do big business together.