Terence Crawford Suspects Deontay Wilder's Training May Be Ineffective Against Tyson Fury on October 9 – Predicts a Winner
Published 08/14/2021, 6:58 PM EDT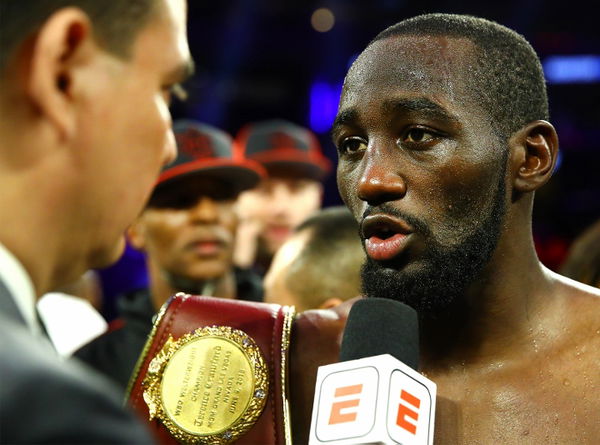 ---
---
Terence Crawford appeared on Teddy Atlas' 'The Fight' podcast's latest episode. They discussed various things ranging from the collapse of Crawford-Pacquiao to the influence of promoters. Towards the end of the episode, Atlas asked Terence Crawford about his thoughts on the trilogy fight between Tyson Fury and Deontay Wilder.
ADVERTISEMENT
Article continues below this ad
The WBO welterweight champion shared that betting against Tyson Fury is difficult because of his fighting style. He added that counting Deontay Wilder out is not an option. While recent social media videos show an improved Wilder, Terence Crawford believes it will all ultimately come down to how good he is inside the ring against Fury.
ADVERTISEMENT
Article continues below this ad
"It's so hard to bet against Fury. with the skill set that he has, the elusiveness, his fighting style, and how big he is, but you definitely can't count Wilder out with that dynamite in his right hand.
"He's been looking tremendous in camp, but like we all know, you can look good on the mitts and the bag, but it's how you perform in that ring.
"So I will lean a little more towards Fury, but at the same time, you can't count Wilder out," said Terence Crawford.
Can Deontay Wilder defeat Tyson Fury this time around?
The Alabama native is a phenomenal athlete with 42 wins (41 knockouts), 1 loss, and 1 draw. His knockout rate speaks volumes about the power and strength in his shots. He does not like to leave things to the referees and judges. Naturally, he attempted to end the first fight against Tyson Fury in the earlier rounds as well. Wilder even dropped 'The Gypsy King' multiple times through the contest.
However, he did not anticipate Fury's superior defense and world-class footwork and movement. Fluid and quick movement in the heavyweight division is a rare trait that few possess. These natural advantages over Wilder helped Tyson Fury close the first bout with a draw.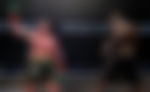 ADVERTISEMENT
Article continues below this ad
Tyson Fury showed significant improvement in striking, movement, and defense in the second fight. He adopted a 'stick and move' approach that helped him to land haymakers and avoid Wilder's damaging shots. However, Deontay Wilder did not show any new developments and his defense seemed even weaker this time around. His superior defense and strategic striking enabled Tyson Fury to secure a win by round 7 stoppage.
Deontay Wilder will need to improve his defense and match Fury's 'stick and move' approach this time around. If he can make such adjustments, he could pull off the greatest upset of the year.
Do you see Wilder winning against Fury this time around?
ADVERTISEMENT
Article continues below this ad