'That Bum Will Never Be Me' – Floyd Mayweather Berates Conor McGregor Following the Irishman's UFC 257 Loss to Dustin Poirier
Published 01/24/2021, 12:38 PM EST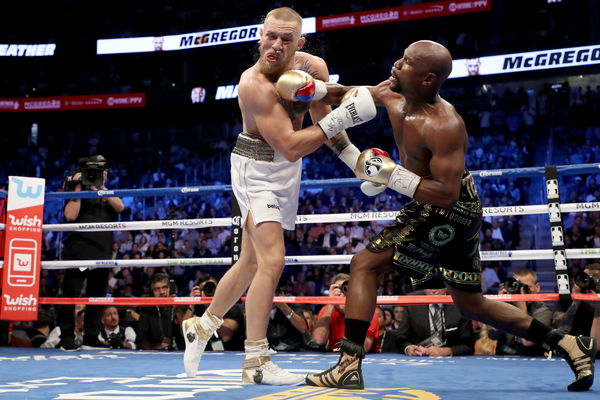 ---
---
Legendary boxer Floyd Mayweather has laid into his old foe Conor McGregor after his loss to Dustin Poirier. He questioned his ability to back up his trash-talk and said he can't even win his own sport. Mayweather even labeled him 'Con Artist McLoser'.
ADVERTISEMENT
Article continues below this ad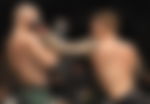 After weeks of predicting a knockout victory over Dustin Poirier, 'The Notorious' tasted knockout defeated himself for the first time in his career. 'The Diamond' got the technical knockout in the second round and sent the world into a frenzy.
ADVERTISEMENT
Article continues below this ad
Mayweather has now had his say on the matter. He took to his Instagram account and questioned the criticism he faces, while 'Con Artist McLoser' can steal everything from him and yet get away scot-free. He then addressed McGregor's performance.
Mayweather wrote, "That bum will never be me or be on my level. I'm just built different, my mindset is on another planet, my skills are second to none, I'm a natural born winner and yes I talk a lot of trash, but every time I back it up!" Thus, this showed his honest opinion on the Irishman.
READ: Floyd Mayweather Workout: How Does the Legend Stay in Shape Throughout the Year?

Floyd Mayweather says Conor McGregor should not switch to boxing
The former multi-weight champion then spoke about the rumors surrounding McGregor's switch to boxing. For weeks now reports have suggested the Irishman is close to a crossover fight against Manny Pacquiao. Given that Mayweather has fought both, he had to have his say.
"Connor cannot even win in his own sport, but talking about coming back to boxing to fight Pacquiao. Nobody wants to see that, it's like my leftovers eating leftovers," wrote Mayweather.
ADVERTISEMENT
Article continues below this ad
Thus, Mayweather clearly did not hold back when laying into his former opponent. In the process, he even gave his opinion on the potential McGregor-Pacquiao fight. An event that fans will now see as a money-grab from both fighters.
McGregor stuck to his knockout prediction throughout the build-up to the fight against Poirier. This made his loss a bigger surprise. Many will feel that the Irishman has brought this aftermath on himself.
What do you make of Floyd Mayweather's comments? Is Conor McGregor just trying to parrot him?
ADVERTISEMENT
Article continues below this ad
READ: UFC 257: Here's How Much Money Conor McGregor and Dustin Poirier Are Expected to Earn