"That Rematch Clause Looking Even More Pointless": Boxing World Reacts as Gervonta Davis Pleads Guilty Before the Ryan Garcia Fight
Published 02/17/2023, 9:00 AM EST

Follow Us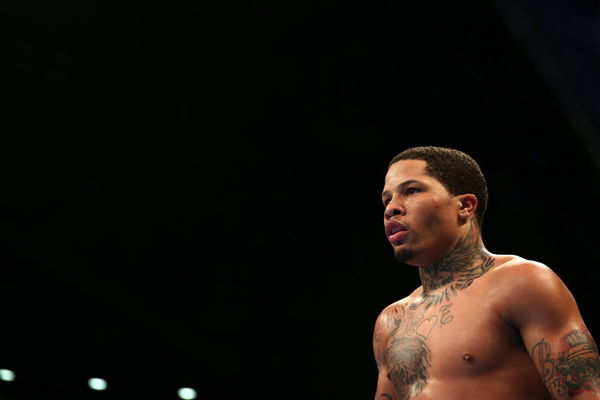 Boxing is not free from controversies. Boxers, in the past, have had their fair share of controversies outside the ring and sometimes even inside. Being in the public certainly attracts a fair share of controversies. The undefeated lightweight champ Gervonta Davis is considered by many, as the future of the sport. Davis is one of the most famous boxers in the sport right now, with fans worldwide. But, with popularity, he has had his name echoed by numerous controversies over the years. His professional record currently stands at 28 wins with 24 knockouts. Davis has a sentencing ahead of him on May 5th, which has left the fans worried about his potential fight against Ryan Garcia.
Gervonta Davis pleads guilty
In a Tweet, Michael Benson gave the fans insights on Davis's hit-and-run case. 'The Tank' reportedly pleaded guilty to four traffic offenses in his 2020 hit-and-run case. Davis pleaded guilty to leaving the scene of an accident involving bodily injury, running a red light, driving with a void license, and failing to inform about the property damage.
ADVERTISEMENT
Article continues below this ad
‼️ Gervonta Davis has now pled guilty to four traffic offences in a plea deal in relation to his hit-and-run case from 2020. His sentencing is set for May 5th, so won't affect plans for the potential fight vs Ryan Garcia on April 15th. [@BaltimoreBanner]

— Michael Benson (@MichaelBensonn) February 16, 2023
According to TMZ, Davis hit a pregnant woman in the car. Furthermore, Davis is accused of making eye contact with the woman but not offering assistance. Davis is scheduled for his sentencing on May 5th, after his Garcia fight, and does not threaten the fruition of the fight.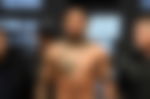 Gervonta Davis has not made any public statement since the news of pleading guilty. But, the former lightweight champion has another hearing ahead of him later this month regarding his getting physical with a woman during a verbal altercation last year.
Fans react to the news
Fans are unhappy with the news and are worried about Tank's potential fight against Ryan Garcia.
Gizmo is hopeful that the fight will be officially announced soon and that the representatives will be able to stage the fight for April 15.
Now let's hope they announce this fight ASAP so that they could built up this fight since it's only 2 months till April 15th.

— ✨Gizmo✨ (@gizmo_277) February 16, 2023
c_bryson remembers the time Mayweather had sentencing after his fight against Miguel Cotto and was able to win. Bryson wants no excuse from Gervonta if he loses.
Mayweather had jail sentencing after the cotto fight and was able to win ,,if tank loses I don't wanna hear no excuses

— c_bryson (@c_bryson_) February 16, 2023
Ceasar is worried about the fight not happening and thinks there must be an announcement soon, or it will jeopardize the fight.
then there needs to be a announcement , like really soon. If there is a delay for any reason, it could jeopardize the fight.

— Ceasar (@Lotti76949909) February 16, 2023
Ted is unsure what is holding this fight and it's only a month left now for the fight.
Y'all laughed at Bud but what's taking so long to get this fight signed and delivered we a month away

— T e d 👽 (@tedd_teddyy) February 16, 2023
al believes that Davis getting a charge has just made the fight interesting and the fight will be one for the history books now.
ADVERTISEMENT
Article continues below this ad
Daredevil thinks the rematch clause that has been holding off the fight for long looks pointless not.
That rematch clause looking even more pointless

— 𝗗𝗮𝗿𝗲𝗱𝗲𝘃𝗶𝗹🩸 (@DaredevilMMA) February 16, 2023
ADVERTISEMENT
Article continues below this ad
Fans are eager to see this duo in one of the best lightweight fights in a long time. There is still no official announcement from either side yet. But when these two meet in the ring, who do you think will win? Let us know in the comments.
Watch This Story: 5 Gervonta Davis controversies that will never be forgotten.
Edited By: Shibu Immanuel