'That's Vile S***' – Former UFC Fighter Weighs in on Deontay Wilder vs Mark Breland
Published 02/20/2021, 9:30 AM EST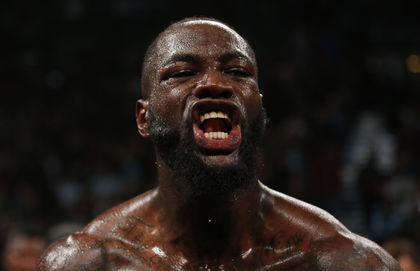 ---
---
The recent altercations between Deontay Wilder, and his former trainer Mark Breland, have garnered different opinions from the combat community. Several people have demeaned the former WBC champion for his accusations of Breland. However, Wilder seems unbothered with those criticisms and has continued to express his disregard for Breland.
ADVERTISEMENT
Article continues below this ad
Following his loss to Tyson Fury, 'The Bronze Bomber' blamed Mark Breland for spiking his water and throwing in the towel too early. Subsequently, he handed the trainer his marching orders. He further denounced the American trainer in several interviews. In response, Breland fired back at 'The Bronze Bomber' and turned the relationship even dirtier.
That said, former UFC contender, Brendan Schaub, has also dived into the subject with his opinion. Schaub hasn't taken anyone's side. Instead, he has ridiculed the entire act for the sake of the sport.
ADVERTISEMENT
Article continues below this ad
Speaking on Below the Belt Clips, he said, "It's just dark he hates to see that s*** man. All the sh*** those guys have been through, coaches and their fighters are so close. They are staying at hotels together, they are going through training camp together, you both are sacrificing your family life together. So there's this bond, so for them to sh** on each other is just, that's vile s*** man."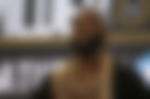 Meanwhile, Wilder and Breland are far apart from coming under terms. Currently, they are on opposite ends of the spectrum. So, Wilder's current training camp might lack some experience. Although Jay Deas is still in the slot, Breland's absence might be hard to cope up with.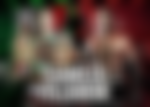 Deontay Wilder and Mark Breland- A roller coaster ride
Breland and Wilder have seen several successful nights alongside each other. The two have paved the path to Wilder's world title victory and the unprecedented run until facing Tyson Fury. However, things changed when 'The Bronze Bomber' lost that precious '0' on his record.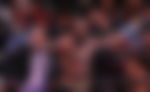 Fury poleaxed Wilder throughout the fight and outpointed him with several knockdowns. As the punishment continued, Breland threw in the towel to stop the fight in round seven.
ADVERTISEMENT
Article continues below this ad
The differences between him and Wilder began from there. Following the loss, Wilder instantly protested against Breland and began cussing him in public.
'The Bronze Bomber' has yet to return, and his next fight will be a litmus test of how in/effective he will be without his long-time trainer. Do you think Deontay Wilder will be equally treacherous without Mark Breland?
ADVERTISEMENT
Article continues below this ad