The $750,000 Gamble That Eventually Made Floyd Mayweather a Billionaire
Published 06/25/2022, 9:00 AM EDT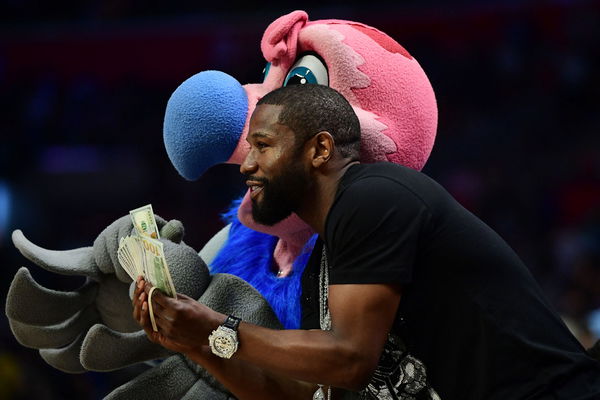 Floyd Mayweather is set to make his return to boxing and will face the MMA fighter, Mikuru Asakura. The bout will take place in Japan, marking Mayweather's return to the country after 4 years. Even at 45 years old, the legendary boxer is still growing his wealth, which is why he is the richest boxer in the world with an estimated net worth of $450 million dollars and over $1 billion in career earnings.
ADVERTISEMENT
Article continues below this ad
However, things would not have turned out to be this way for 'Money' if he hadn't made a bet on himself to succeed. This is exactly what he did when he made a bet of $750,000 on himself back in 2006.
ADVERTISEMENT
Article continues below this ad
Floyd Mayweather bets on himself
After turning pro in 1996, Mayweather was fighting under 'Top Rank' boxing headed by boxing promoter Bob Arum. This turned out to be a great partnership as Mayweather started gaining recognition, resulting in a bigger paycheck. He was also featured in two PPV cards against Arturo Gatti and Zab Judah, which generated 365,000 and 375,000 buys, respectively.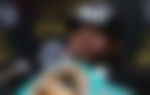 However, Mayweather was not satisfied with just being featured on cards and saw himself as a main-event draw who could get over a million buys. So 'Money' made a bet on himself and invoked the opt-out clause in his contract, which stated that he could be released from the promotion by paying $750,000. This might not look like a lot today, but at the time it was a big decision for Mayweather, as this would change the direction of his career forever.
Mayweather's bet pays off
This gamble turned out to be one of the best decisions Mayweather's ever made, as following his release from 'Top Rank' the boxer made $8 million in his first fight making it the biggest purse of his career up to that point. Moreover, he would then face former boxer and now promoter Oscar De La Hoya in an event that sold over 2.48 million buys and gave Mayweather a $25 million paycheck.
ADVERTISEMENT
Article continues below this ad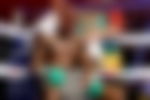 Since then, Mayweather has opened up his own promotion company, Mayweather Promotions, and has five fights in the top 10 grossing fights of all time. Moreover, his fight with Manny Pacquiao is the highest-grossing fight in history selling over 4.6 million PPV buys and earning Mayweather a whopping $180 million dollars.
In hindsight, this was one of the best bets the boxing legend has ever made turning him into the global icon he is today.
ADVERTISEMENT
Article continues below this ad
Watch This Story: Five Best Shoes From Floyd Mayweather's Sneaker Collection
What did you think about Mayweather's decision? Let us know in the comments.