'The Bathroom Does Not Even Have a Light': Floyd Mayweather's Favorite Gym Revealed
Published 01/18/2022, 10:00 AM EST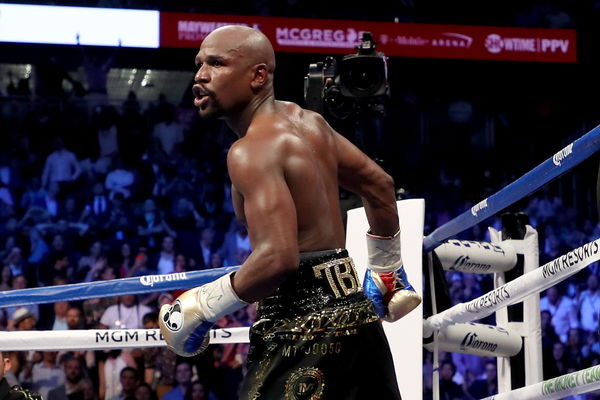 Floyd Mayweather, without a doubt, is one of the all-time boxing greats. In a career spread over two decades, Mayweather never budged from his intention, i.e. of being the best boxer. Also, not even a single boxer could break into his defense and batter him. All of it happened because Mayweather put some impeccable hard work in the gym.
ADVERTISEMENT
Article continues below this ad
Mayweather retired from pro-boxing in 2017. However, he never fails to take a stroll to the best boxing gyms in and around America. But do you know which is Floyd Mayweather's favorite gym these days?
Recently, Ricky Funes spoke to Elie Seckbach of ES News. Here, he spoke about his boxing facility, Ten Goose Boxing Gym, and also revealed how it is 'Money's favorite gym.
ADVERTISEMENT
Article continues below this ad
Funes said, "Hate him or love him, I think he's one of the best guys"
"And the whole gym lights up, man"
"So it was great. You know it's always great to have Floyd in the gym. Look, like I always tell people to this day, this is the only gym that Floyd uses"
"The bathroom doesn't even have a light," Seckbach later added.
Ricky Funes posted on his Instagram too about Mayweather's visit to his gym. These days, he's busy preparing for his next exhibition outing that is expected to materialize on February 20. That said, Mayweather is again looking to get a hang of the sport by surrounding himself with some stout boxing brains.
Floyd Mayweather's next fight – who is he facing and where will this fight happen?
Floyd Mayweather is expected to fight atop the Burj Al Arab in the UAE, against Money Kicks, a 20-year-old YouTuber.
ADVERTISEMENT
Article continues below this ad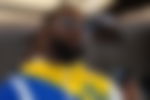 Many expected Mayweather to take on his rival, Jake Paul, in his next outing. However, 'Pretty Boy' has some unique plans in the pipeline.
Watch This Story – Logan Paul Net Worth: Five Biggest Cash Grabs of the 'Maverick' in and Out of the Boxing Ring
ADVERTISEMENT
Article continues below this ad
This fight isn't official yet, but in the coming few days, the picture will get more clarity regarding its progress.
What did you draw from the above video?