"The Guy Deserved It": Mike Tyson's Former Rival Julius Francis Feels "Vindicated" for the Way People Reacted to Him Knocking Out a Heckler
Published 06/23/2022, 3:00 PM EDT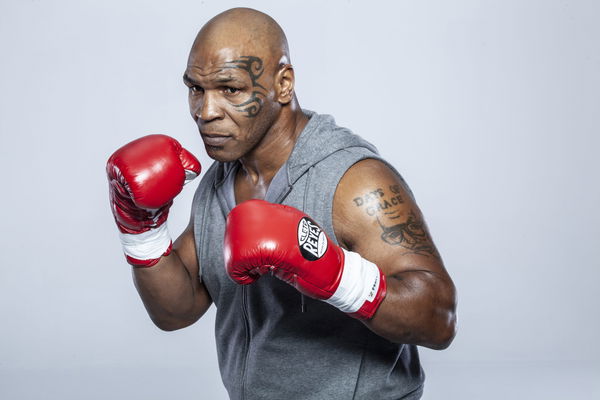 The former British professional boxer, Julius Francis, who had been under lights for several epic showdowns, reflected on how people reacted to his haymaker punch that sent a heckler on the floor.
ADVERTISEMENT
Article continues below this ad
Unexpectedly, Mike Tyson's former opponent became a spotlight for knocking out an over-aggressive man. The real-time video of that incident went viral on social media. He did this while performing his duty as a security gig outside of BOXPARK Wembley on June 12.
ADVERTISEMENT
Article continues below this ad
After this incident, Francis was taken into custody by the police. However, a few hours later, he was released. Meanwhile, social media made him a star.
Talking to TMZ sport, he said, "In this crazy year of the social media and the popularity of certain people, I actually feel very and I was actually vindicated."
Furthermore, he added, "I felt vindicated by the way that, the social media and people on social media and every think really got behind me, um to say that you know 'we appreciate what you did, you were in the right. The guy deserved it and all this kind of stuff, you know, I felt vindicated and it showed me that people still think about me, and uh, do appreciate what I did because the guy deserved it."
After this entire drama, the former boxer is in limelight again as he recently announced that he wanted to lace gloves again but for only one guy.
Who is the guy Julius Francis wanted to lock horns with?
In an exclusive interview with TMZ sport, Francis said that people wanted him to fight with social media stars like Jake Paul and Logan Paul. But Francis did not consider them to be on his level.
The 57-year-old is of the opinion that he would step inside the ring again only for a rematch with his former opponent, Mike Tyson.
Notably, the duo had exchanged leather in a contest in January 2000.
ADVERTISEMENT
Article continues below this ad
In the fight, Tyson scored several knockdowns back to back and finally stopped Francis in the second round.
WATCH THIS STORY – Michael Jordan vs Mike Tyson Net Worth Comparison
ADVERTISEMENT
Article continues below this ad
Let's wait for Tyson's reply for a new update in the build-up. What do you think of Francis' remark? Let us know in the comments below.