"The Manny Pacquiao of Influencer Boxing": Salt Papi's Viral Knockout Takes the Internet by Storm
Published 01/17/2023, 11:00 AM EST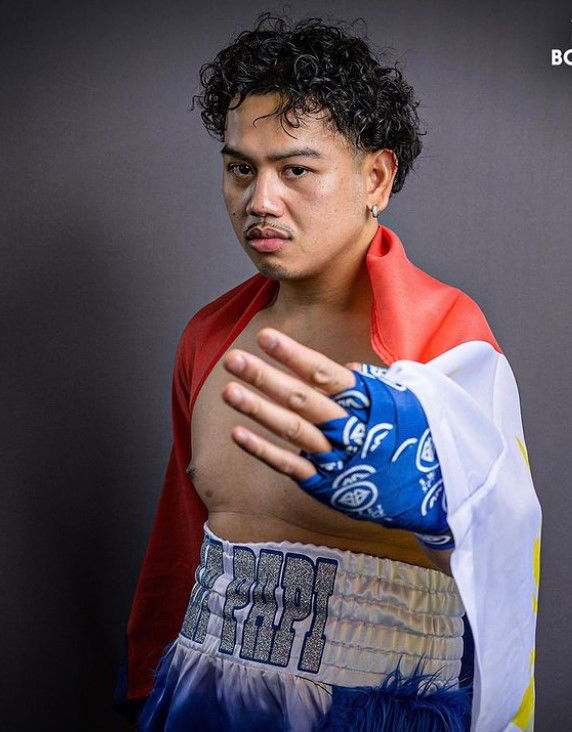 Influencer boxer Salt Papi has been the talk of the online boxing world that has recently seen a huge boost in popularity. The Filipino boxer is currently undefeated in all his fights holding a 3-0 record. Moreover, he recently secured a KO victory over Josh Brueckner. on the undercard of KSI vs FaZe Temperrr.
Papi who has some amateur boxing experience has been dominant in all three of his fights promoting people to ask what is next for this young star. In addition, his knockout of Brueckner was a mirror image of an all-time great.
Salt Papi knocks out his opponent in a similar fashion to Manny Pacquiao
ADVERTISEMENT
Article continues below this ad
A recent video posted by 'Happy Punch' showed that Papi's knockout had shades of the former 8 division champion's style. Moreover, Papi's knockout looked uncannily like Manny Pacquiao's second-round knockout of Ricky Hatton in 2009. This might be a little surprising, given that they are both from the same country. Papi's style also has various resemblances to that of the 'Pac-Man'.
However, this was not all as the fans were quick to react to this knockout as it took the internet by storm.
Fans react to Salt Papi's viral knockout
One fan stated that Papi was the Pacquiao of influencer boxing which is why fans loved him like the Filipino legend.
@therealsaltpapi is the Manny Pacquiao of Influencer Boxing. The people love him and his opponents fear him.

— Phoenix Thunder (@phoenixthunder_) January 16, 2023
Another fan claimed that Pac-Man was a master at punching from the inside with Papi now following his footsteps perfectly.
A fan was shocked at how similar the two knockouts which took place 14 years apart looked.
That's actually insane how similar it is. From the Phillipines baby

— Chris Costello (@chrisscostello) January 16, 2023
Moreover, a fan also stated that larger fighters with both power and speed like Salt Papi, are more dangerous than average fighters.
Anybody that's ever trained knows that fat boys with speed are a problem. They got them heavy hands 🥊💥

— Angel Moreno (@Angelgeomoreno7) January 16, 2023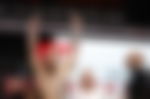 However, although one fan thought that this was a great win, he urged Papi to ease on the showboating. He also stated that this kind of antics wouldn't work against more skilled opponents like Jake Paul and KSI.
Great win, that shot was incredible. Just watch the showboating a little. It takes just one shot to be caught and put on the canvas game over. You couldn't do that with KSI or Jake.

— Gareth (@GPCamies) January 16, 2023
Papi's performance has garnered him a lot of attention among fans and the people in his community. YouTube sensation Logan Paul even bet $100,000 on Papi to win the fight, a bet which paid off. He even tweeted that he wanted to see Papi and his brother Jake Paul in the ring.
ADVERTISEMENT
Article continues below this ad
 

View this post on Instagram

 
However, 'The Problem Child' quickly dismissed this, claiming he would beat the Filipino social media star easily. Papi certainly is gaining a lot of traction in the world of internet boxing with promoters like Eddie Hearn taking notice of his potential to become a boxing star in the future.
ADVERTISEMENT
Article continues below this ad
What did you think about Papi's knockout? Let us know in the comments.
Watch This Story: Event Recap: Best Highlights from KSI vs. Faze Temperr DAZN x Misfits Event
Edited By: Shibu Immanuel