'The Perennial Fighter's Curse': Floyd Mayweather's Late Uncle Roger Mayweather Once Exhibited 'Typical Mayweather Stubbornness' While Refusing Treatment
Published 01/19/2023, 4:42 AM EST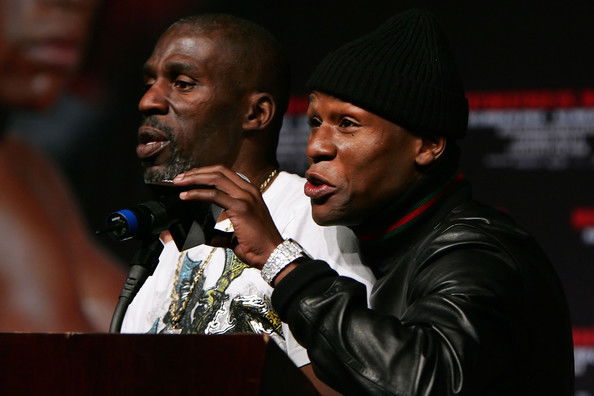 Former five-division world champion, Floyd Mayweather Jr, is undoubtedly one of the greatest boxers in the world. It can even be argued that he is one of the best, if not the best, defensive boxers of all time. There is no denying that his uncle, and former professional boxer, Roger Mayweather, had a major role in making him the sensational boxer that he is today. Moreover, he can be considered one of the prime figures in 'Money' Mayweather's success story.
Meanwhile, there was a particular trait that was passed down the Mayweather bloodline. Their iconic stubbornness. In fact, it was reported that Roger Mayweather once refused treatment after taking major damage during a fight.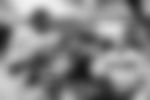 Money: The Life and Fast Times of Floyd Mayweather is a book based on the champ's life. The book was authored by Tris Dixon and released in 2016. It detailed Mayweather's life from his humble origins to becoming the icon that he is. Notably, Dixon also wrote Ricky Hatton's biography.
ADVERTISEMENT
Article continues below this ad
The book also had a significant mention of Mayweather's uncle too. And gave an insight into his life as a professional boxer prior to taking his nephew under his wing.
Roger Mayweather refused to go to the hospital
The first chapter Human Shield had a rather intriguing excerpt from the life of Mayweather's uncle. Roger Mayweather faced Harold Brazier at the Las Vegas Hilton on June 6, 1988. Moreover, he went on to win the fight by decision. In the book, Dixon speaks about the aftermath of the Mayweather-Brazier fight. He said, "The Brazier fight developed into a war. And Roger refused to go to hospital afterward. That typical Mayweather stubbornness reared its head."
ADVERTISEMENT
Article continues below this ad
Mayweather later blacked out as he was driving out of the Hilton. Dixon further added, "He went back to his hotel room. Where he was treated for numerous minor injuries from the ensuing crash."
The author also felt that Mayweather also fought for too long. Talking about the same, he said, "Make no mistake, Roger was good – although blighted by the perennial fighter's curse of carrying on too long. "
'TBE' had also previously mentioned that his uncle's death was because of too much boxing. Roger Mayweather passed away in 2020, aged 58, after years of failing health, reported NY Times.
ADVERTISEMENT
Article continues below this ad
What are your thoughts on this incident involving Mayweather's uncle? Let us know in the comments below.
WATCH THIS STORY – Boxing news round up 16th January, 2023
Edited By: Shibu Immanuel