"The Ref Couldn't Believe it": Fans in Frenzy as Kickboxer Making a Comeback to Shut the Lights Out of His Opponent in 'The Greatest Fight Ever' Resurfaces
Published 08/10/2022, 6:30 PM EDT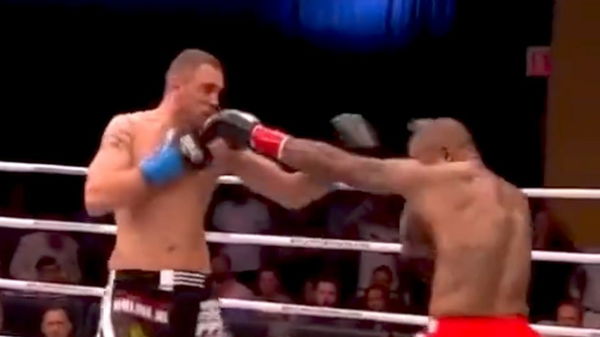 In kickboxing, or any other combat sport for that matter, the fighter will make a full-force effort to strike his opponent in the head, leading to a knockout and eventual victory. In a thrilling video that has resurfaced on the internet now, fans are left thoroughly astonished, witnessing what is by far the most enthralling 30 seconds in combat sports history.
ADVERTISEMENT
Article continues below this ad
He literally measured the reach then boom, night night 😂 😂 😂

— Jcell (@Jcell29) August 10, 2022
ADVERTISEMENT
Article continues below this ad
HOLY SHIT!!!! That was the greatest fight ever 🤣🤣🤣

— B Walker (@Bwalker1393) August 10, 2022
Mike Tyson's most brutal knockouts
When talking about knockouts, it would be unfair to not name Mike Tyson; there was a reason he was called the Baddest man on the planet. Tyson entered the ring with so much rage and skill that his opponents did not stand a chance. Even the greatest of boxers feared getting inside the ring with Tyson. 
On June 27th, 1988, Tyson fought Michael Spinks in a mouth-watering clash. Both the boxers were in the prime of their careers with a perfect undefeated record.
The fight took place at the Convention Hall, Atlantic City, New Jersey. It did not take much time for Tyson to knock out his opponent, as did so in just 91 seconds, flooring Spinks down on the ground.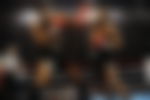 Furthermore, a 20-year-old Tyson surprised the world as he became the youngest heavyweight champion in the history of boxing. He fought Trevor Berbick in November 1986. Iron Mike landed a rock-solid punch which eventually knocked out his opponent and declared him the winner.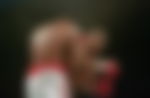 Billed as 'Heavyweight History', the Kid Dynamite squared off inside the ring with veteran boxer Larry Holmes in January 1988. Both fighters were heavy fan favorites at the time, but Tyson eventually dropped a heavy punch in the fourth round, emerging as the winner. 
ADVERTISEMENT
Article continues below this ad
The champ faced Marvis Frazier, legendary boxer Joe Frazier's son in July 1986. Tyson was just 20 years old at the time. But, what he did that day, even the most experienced fighters would find difficult to do. The audience at the Cool Insuring Arena, New York, was stunned and disappointed at the same time.       
ADVERTISEMENT
Article continues below this ad
WATCH THIS STORY: Top 5 Fights on Which Boxing Fans Would Pay Anything to Watch …
Stunned because a young boxer named Mike Tyson showcased his sheer brilliance inside the ring. And disappointed because they went home earlier than expected as Tyson knocked down Frazier in just the first half minute. It is the fastest knockout of Tyson's career.