"They Are Stupid"- Bob Arum Berates Vasyl Lomachenko and Deontay Wilder
Published 12/24/2020, 1:55 AM EST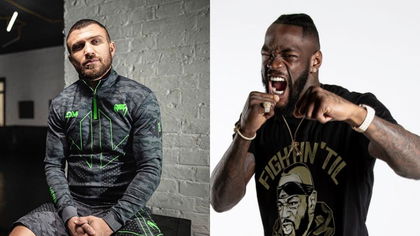 ---
---
Once recognized as an invincible athlete, Vasyl Lomachenko has recently faced some criticism. He lost his unified lightweight titles against Teofimo Lopez on November 17, following a 12-round close battle.
ADVERTISEMENT
Article continues below this ad
It ended his 13 fight win-streak which ran for more than six years. However, 'The Matrix' didn't accept the loss clean.
He justified the defeat by pressing the buzzer on robbery and demanding a rematch. But Teofimo Lopez's promoter Bob Arum ridiculed those claims.
ADVERTISEMENT
Article continues below this ad
The 88-year-old bashed Lomachenko and compared the Ukrainian with former WBC heavyweight champion Deontay Wilder. Coincidentally, both Wilder and Lomachenko lost their world titles against Top Rank's Tyson Fury and Teofimo Lopez.
Post-fight, both the former champions ruled the outcome as "robbery". So, Arum criticised them together in the same go.
The Top Rank CEO joined with IFL TV to discuss Lomachenko's future which ended up being the Matrix's career analysis.
Arum said, "I have to see what Loma wants to do next year."
Responding to Loma's justifications for loss, Bob Arum added, "They are stupid as the comments (Deontay) Wilder about how he lost to Tyson Fury. That somehow Fury loaded the gloves, that his own corner out stuff in his water, ridiculous."
Well, Arum is known for his loud mouth and he didn't hesitate to use it against Lomachenko.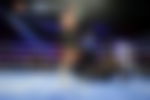 The boxing promoter continued, "The problem with everyone is now when the President of United States talk garbage every time he opens his mouth and usually there's not a shred of truth in his mouth in it."
Bob Arum goes too harsh on Vasyl Lomachenko
The American promoter said that it was common for today's boxers to justify losses with a string of explanations.
While he simultaneously analysed Wilder and Lomachenko's excuses, he hailed the judges for a fair reporting of the fight.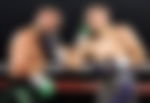 "Everybody feels they have license to invent their own conspiracy theories. Maybe with Lomachenko, Julie Letterman was certainly a very honest person. She was off on that fight (Vasyl Lomacheno vs Teofimo Lopez), only giving Lomachenko one round," said Arum.
He added, "But all the judges were high tied people and I think everybody watching that fight whichever way they scored it whether it was 7-5,  8-4, or even 9-3 felt that (Teofimo) Lopez clearly won that fight."
ADVERTISEMENT
Article continues below this ad
Looking at the current scenario, it doesn't seem like Loma vs Lopez 2 will happen anytime sooner. 23-year-old 'Take Over' is now eyeing for the other lightweight champions in Gervonta Davis (WBA), Devin Haney (WBC), and Ryan Garcia (WBC silver).
2021 can be another huge year for him, citing some blockbuster fights for the fans.
ADVERTISEMENT
Article continues below this ad
Who do you think will Teofimo Lopez's next opponent be?