'They Steal My Money': Floyd Mayweather's Kids Robbed a Cab Driver off His Payday Once
Published 12/08/2022, 2:00 AM EST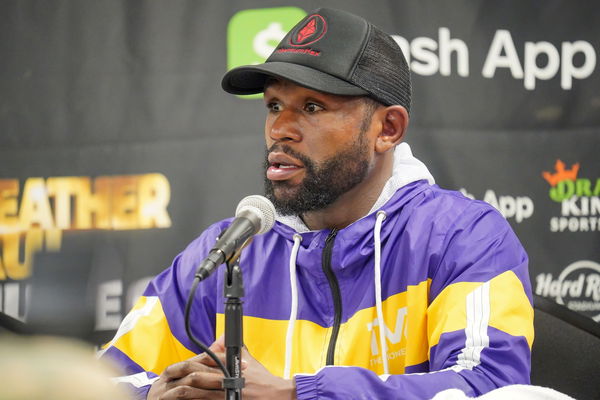 Boxing legend Floyd Mayweather has made his reputation as a boxer and a respected businessman through years of hard work and sacrifice. However, it seemed that his sons were not too keen on upholding the values their father instilled in them.
This was proved after his sons Zion and Koraun Mayweather, tried to trick a cab driver into chauffeuring them for days while shortening his wages and breaking their agreed-upon promises. Back in 2021, before Mayweather's exhibition bout with Logan Paul, the two sons hired a Florida cab driver and rode around in his vehicle for days but did not pay him the agreed amount.
ADVERTISEMENT
Article continues below this ad
Floyd Mayweather's kids once scammed out a cab driver
It was reported that the driver first picked up the two brothers at the Fontainebleau Hotel. Moreover, the driver said he did so in exchange for over $2,000,  a glove signed by Mayweather, and a free ticket to the fight against Logan Paul. However, he was not paid nor given a signed glove of any kind.
In addition, he revealed that he was sent videos of cash from the two children who promised to pay him his dues. He also revealed that the brothers would ride in his car for over 13 hours a day. Eventually, the driver filed a police report anonymously.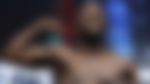 "Cash, you know? Thousands of dollars. I filed a police report, and I'm going to move forward with this. They steal my time, they steal my money, they steal my effort."
The driver later claimed that he had gotten $700 for his troubles, which was far less than the agreed amount of $2000.
50-Cent once trolled the grandparenting skills of Floyd Mayweather
Grammy-winning rapper 50 Cent once trolled Mayweather for his grandparenting skills. In an interview with the Breakfast Club, he poked fun at 'Money' claiming that he always babysits his grandchildren in the gym.
"His grandson walked around the gym with little gloves on because he looking. That's what happens when you babysit in the gym," he said.
Moreover, he added that this was the reason his grandchild was developing such a keen sense of boxing.
"You don't see nothing but fighters but he looking like he just want to do that like he'll take out all the toys in the toy box. He'd rather have them gloves you know what I'm saying cause he's actually around it." he added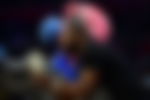 Despite being only 47 years old, Mayweather is a grandfather. His daughter Iyanna is the only one of his children to have had a child of her own.
ADVERTISEMENT
Article continues below this ad
She gave birth to Kentrell Gaulden Jr. with singer NBA Youngboy.
Watch Out for More: When The Money demanded money for appearance
What did you think about Mayweather's sons trying to rob the cab driver? Let us know in the comments.
ADVERTISEMENT
Article continues below this ad