"They're Both Beautiful Fighters"- Mike Tyson Reveals His Favourite Boxer Alongside Vasiliy Lomachenko
Published 03/29/2020, 12:09 PM EDT
By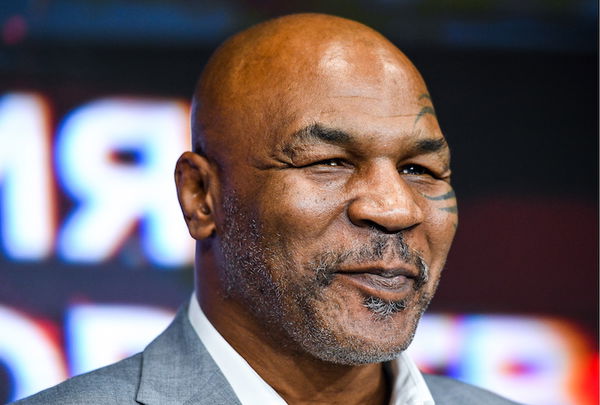 In a recent conversation with American rapper, Fat Joe, Mike Tyson goes on to reveal his favorite boxers in the game as of now. Vasiliy Lomachenko and Gervonta Davis are the lucky ones who made the cut.
ADVERTISEMENT
Article continues below this ad
They'reThe 53-year-old boxing legend commends the two fighters for the sheer skill and technical brilliance the two bring to the ring. Even though their style is quite contrasting to his own, which is that of primal aggression.
Iron Mike vehemently supports the idea of locking the two fighters in the ring and letting them pound it out. Tyson feels a fight between WBA champ Davis and the two-time Olympic gold medallist Lomachenko would be a fight to remember.
ADVERTISEMENT
Article continues below this ad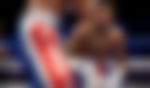 Davis boasts of a record of 23-0-0. The undefeated boxer has taken an astonishing number of 22 wins by TKO-KOs. Whereas, Lomachenko has a record of 14-1. Out of which, he has taken 10 wins by TKO-KOs.
"I like Lomachenko, the Ukrainian guy. I like Gervonta Davis, that little guy Tank and those two guys have got to fight. They're both beautiful fighters and they got to fight."- Mike Tyson
Tyson feels that Davis may outgrow the lightweight division considering that he is getting bigger. And once he advances past the lightweight division it is highly unlikely that the two will be seen in the ring together.
ADVERTISEMENT
Article continues below this ad
Davis' last fight saw him take on Yuriorkis Gamboa, the American fighter grabbed the vacant WBA(Regular) title. Davis dropped Gamboa in the 12th round. His performance against the Cuban was not very impressive even though he did manage a knockout.
Shockingly Davis failed to make weight at the first attempt. However, he successfully made weight in the second attempt. This fight marked The Tank's debut in the lightweight division. However, it doesn't seem like a very great launch considering his failure to make weight.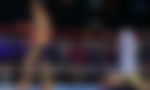 ADVERTISEMENT
Article continues below this ad
Lomachenko has not shown any interest in taking on guys from higher weight classes. Hi-Tech's age seems to be catching up to him. And the 32-year-old has been displaying slight signs of slippage in his most recent fights.
Tank Davis could wind up in a higher weight class if he keeps gaining weight between each and every fight.