'They're Bringing More Eyes to the Sport' – Regis Prograis Makes a Surprising Comment About YouTube Boxing
Published 03/07/2021, 5:00 PM EST
---
---
Outspoken super-lightweight, Regis Prograis, has made a surprise change in his opinion about YouTubers entering the boxing ring. The former world champion backtracked from his previous comments about the controversial subject in the sport.
ADVERTISEMENT
Article continues below this ad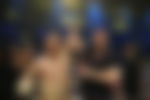 YouTubers calling out household names of the combat sports world has become synonymous with today's boxing. Initially, the entire boxing community ridiculed the idea. However, the tide seems to have changed a little, and Prograis has agreed with it.
ADVERTISEMENT
Article continues below this ad
Prograis spoke to BoxingScene and gave his views on the subject. He admitted, "To be honest, I actually Tweeted some sh-t I think when Jake Paul was fighting another YouTube fighter. I was critical of them. I was like, 'They're clowns,' and stuff like that".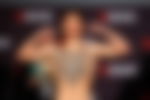 However, the no-nonsense super-lightweight contender then revealed his change in opinion. He said, "But, you know, you've just gotta sit down and realize they're bringing more eyes to the sport, people like that. And at the end of the day, that is the goal."
Prograis is right when he says the internet sensations are bringing eyes to the sport. This is the only reason they get the acknowledgment. However, critics will still argue that it doesn't warrant them getting the big names.
READ: How Much Did Jake Paul Make From His Boxing Career?

Why did Regis Prograis and others criticize YouTubers for entering the boxing ring?
The former champion was one of the first to call-out the concept of YouTube boxing. However, he was not alone as most hard-core fans criticized the likes of Jake Paul and Logan Paul. So why were they going in on the internet sensations?
The Paul brothers have had a history of being controversial even before boxing. However, once they entered the sport, it was the arrogance and cockiness in which they conducted themselves that drew criticism.
ADVERTISEMENT
Article continues below this ad
Logan disrespected one of boxing's greatest boxers without even having a single victory on his record. Furthermore, Jake Paul got personal when calling out legends like Conor McGregor and other MMA fighters.
Despite this, both have got their wish as Logan Paul may take on Mayweather, while Jake Paul will fight Ben Askren. In addition, these events will be successful for them, given their social media following.
ADVERTISEMENT
Article continues below this ad
What do you make of the change in opinion from Regis Prograis? Do you think he's right with his comments?