"This Gave Me Anxiety": Boxing World Erupts as Guy Uses Floyd Mayweather Like 'Pull and Counter' to Brutally Knock Out a Man in Viral Street Fight Video
Published 03/18/2023, 7:30 AM EDT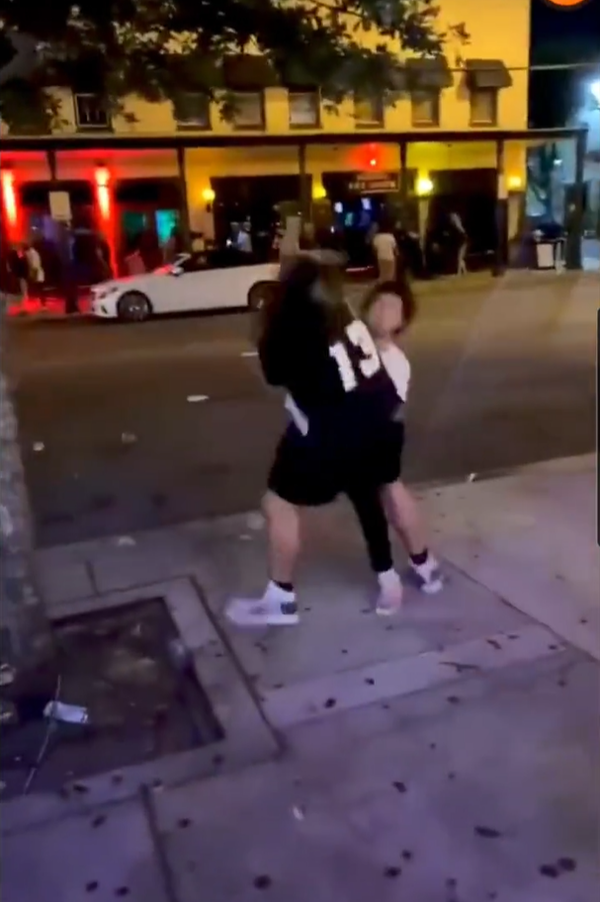 Floyd Mayweather Jr. is known for his versatility. Now retired, the former five-division world champion had a lot of skills up his gloves whenever he entered the ring. With a bit of unpredictability, this characteristic of his made him one of the best boxers in the world. And one of his most celebrated boxing moves is the 'pull and counter.' This move is regarded as one of the best ways to get back at your opponent by predicting his shot and landing a counter punch. Seeing Mayweather Jr. performing this slip-and-hit move during his professional days was a sight to behold for the fans. But now, it seems like this move has inspired many.
In a recent video surfacing online, a guy channelizes his 'inner Mayweather' and lands a clean 'pull and counter' combo on another person who seemed to be troubling him. This video is drawing hilarious and strong reactions from fans worldwide.
Don't mess with a Mayweather fan…
ADVERTISEMENT
Article continues below this ad
The video was posted on Twitter by Fight Haven. This video might give the viewers a flashback to the fights of Maywaether Jr. and his thrilling 'pull and counter'. In the video, as a heckler goes toward the other guy with a punch locked and loaded, he doesn't expect what the other guy has up his sleeves.
As the aggressor approaches, the smaller guy lands an immaculate 'pull and counter' combo knocking him down. Well, such behavior should not be promoted among the fans, but it is safe to say that the guy landed a good punch. Even though the heckler was taller than the guy, that did not hinder him from landing a cross right on his head.
As the heckler was knocked down, the person recording started shouting, "Oh My God, Oh My God!!!" The credit for introducing such a sensational move certainly goes to Mayweather Jr. Since his retirement, 'Money' Mayweather has been active in exhibitions. And recently, the former champ announced an exhibition tour for 2023.
Fans react to the KO video
A user named @morsyn69 joked by saying that the guy was trying to reach the stars after getting knocked down.
Another user named @Nocturnalsonata had a witty reaction and believed that the heckler saw the light.
Meanwhile, a user named @TheEpicPotato reportedly experienced anxiety while watching the video.
this gave me anxiety

— ThatEpicPotatoMan (@ThatEpicPotato) March 17, 2023
A user named @tony_2290 gave his take if he had been in the same situation.
I would have went for the kill

— Antonio Rojas (@tony_2290) March 17, 2023
ADVERTISEMENT
Article continues below this ad
Lastly, @Santiag04571921 thinks that there was blood on the head of the heckler as he got punched.
Anyone else think his hair was blood? No? Just me? ok…

— random comment (@Santiag04571921) March 17, 2023
ADVERTISEMENT
Article continues below this ad
What are your thoughts on the pull-and-counter depiction on street? Let us know in the comments.
Watch This Story: Floyd Mayweather's Greatest Investments
Edited By: Shibu Immanuel