"This is All he Knows"-Anthony Joshua Issues a Statement on Mike Tyson's Comeback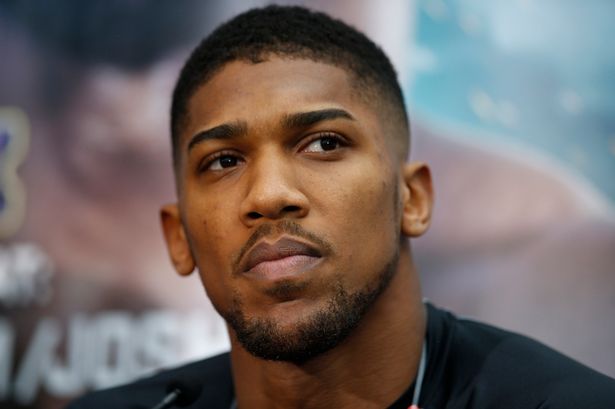 Anthony Joshua revealed in a recent interview, that he's itching to see Iron Mike Tyson return to the ring. Tyson announced that he's coming out of retirement to take part in exhibition bouts for charity. Mike has posted several training clips on social media, showcasing his devastating power and sublime technique at the age of 53.
READ : "Can You Imagine Me and Him Going in The Ring Together?"- Mike Tyson Hints at Big News for Fans
"He's a fighter he probably just took a little break"-Anthony Joshua
"Look this is what we breathe this is what we are. Especially someone like iron Mike Tyson, this is all he knows. For everyone else it's a comeback. But for him it's just what he does. He's a fighter he probably just took a little break. If he's back in the ring then il love to see it. Il definitely be one of the viewers" said Joshua to GQ
Iron Mike is currently being trained by legendary coach Rafael Cordeiro and is in top shape. Several members of the fighting community have voiced their opinion on Tyson's impending return. Fight fans are itching to see the baddest man on the planet return to action, however, many experts feel, he should stay retired. Tyson was last seen in action in 2005, retiring shortly after his loss Kevin McBride. Tyson has witnessed several ups and downs in his career, despite that he continues to be an inspiration for millions across the world.
"He's my ultimate inspiration"
" I truly believe no matter what anyone has to say about Mike Tyson now, in terms of the controversies he went through. The guy took himself from his neighborhood, which was not the prettiest of scenes to an amateur champion to the youngest ever world champion. In my opinion the only two faces that are recognized globally are Muhammad Ali and Mike Tyson. From where he started and where he is now, he's my ultimate inspiration" said Joshua to GQ
Several fighters have thrown their name into the mix to face Tyson. However, the biggest of them all is Evander Holyfield. Tyson has teased fans about a potential trilogy bout once the lockdown gets lifted.
Which fighter do you want to see Mike Tyson face? Let us know in the comments below!
ALSO READ : "Fury's Just Another Opponent"- Anthony Joshua Remains Grounded Ahead of Tyson Fury Showdown