'This is Callum Smith's Division' – Former Champion Weighs in on Canelo Alvarez vs Callum Smith
Published 12/19/2020, 9:46 PM EST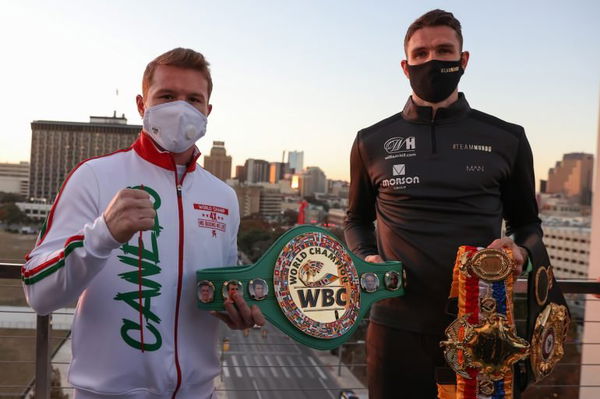 ---
---
Former two-weight world champion Jessie Vargas has given his opinion on the Canelo Alvarez vs Callum Smith fight. The 31-year-old Vargas also spoke about who Canelo should fight next. Alvarez takes on Smith in a high-profile fight in which he will look to make a big statement in the super-middleweight category. However, the former champion thinks otherwise.
ADVERTISEMENT
Article continues below this ad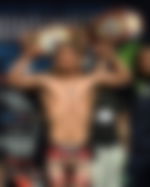 Speaking to Fighthype.com on YouTube, Vargas said, "In boxing, anything can happen. One punch can change it. This is Callum Smith's division so…"
ADVERTISEMENT
Article continues below this ad
While he didn't explicitly say so, Vargas believes Smith will be the favorite and will not be an easy opponent. However, he also maintained that either fighter could win with just one hit.
We saw this in the face-off and weigh in where Smith has a much greater height and reach advantage over the Mexican. Smith stands at a towering 6'3" while Canelo is a modest 5'8".
This had many fans and critics suggesting that Smith could easily pick him apart. However, Canelo has fought others similar in stature and as a former champion, he would be prepared for all types of challenges including the ones he will face against Smith.
READ: Canelo Alvarez vs Callum Smith: Fight Prediction and Analysis
Who does Jessie Vargas want to see Canelo fight next?
When talking about who Alvarez should fight next, Jessie Vargas said, "Honestly, whoever Canelo fights with, I'm interested. Why…? Because Canelo is a warrior, gladiator, and he's brave. And he wants to continue to prove to people who he is and what he's about."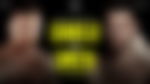 ADVERTISEMENT
Article continues below this ad
Fans who are ardent followers of the sport will know just how tough a fight this is for Canelo. Smith is no push-over and if he wins, it will by no means be an upset.
Vargas reiterated that this is ultimately Smith's division, as he is the champion. So, it will be an interesting fight to watch for the neutrals. How do you think Canelo Alvarez will do against Callum Smith?
ADVERTISEMENT
Article continues below this ad
READ: VIDEO: Eddie Hearn Gives an Inside View of the Alamodome Ahead of Canelo Alvarez vs Callum Smith