This Video Convinced Many Fans That Jake Paul vs. Tyron Woodley Was Rigged
Published 08/30/2021, 2:12 AM EDT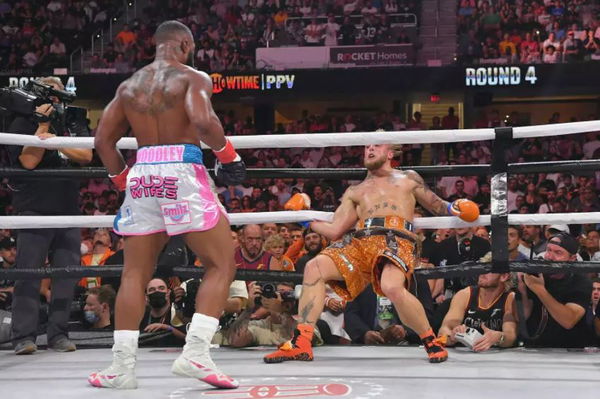 ---
---
Jake Paul vs Tyron Woodley did not deliver on the hype. Both the fighters looked like they held back during the fight, keeping their distance early on then swinging wildly at certain points as the fight progressed. Woodley showed glimpses of his power when he connected a few power punches that stunned Paul.
ADVERTISEMENT
Article continues below this ad
In the fourth round, Woodley faked a left-handed jab and followed with his trademark overhand right. For the first time in his career, Paul felt what it was like to be at the receiving end of an overhand right. The punch caught Paul off guard and he lost his footing and fell onto the ropes.
Tyron Woodley could have ended the fight right there if he went ham and followed up with blistering combos. But MMA fans know that this is typical Tyron Woodley. In his last few fights, Woodley has been nicknamed "The Frozen One" for his timidity.
ADVERTISEMENT
Article continues below this ad
This fight was so fcking rigged . Woodley easily could've knocked jake right here but he held back for no FUCKING REASON .#PaulWoodley

— 𝓜𝓪𝓻𝓲𝓸 🥀 (@SupahMariio) August 30, 2021
'The Chosen One', however, always seems trigger shy and holds back, waiting for his opponent to do something. Many fighters and analysts have criticized Woodley for not going in for the knockout every time he stuns his opponents.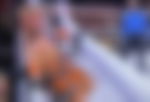 Fans call the Jake Paul vs Tyron Woodley fight 'rigged'
Woodley got his pay day to stand in the ring……. Man come on….. Paul was gassed…. Woodley just watched him by not being aggressive enough. #Rigged

— DC (@DylansRawTake) August 30, 2021
Jake 'The Problem Child' Paul looked like he was in a lot of trouble, gassed in the latter half of the fight. On the other hand, Tyron Woodley was just not able to connect with the right shots and give the judges anything decisive to award him the fight.
ADVERTISEMENT
Article continues below this ad
Jake Paul won via split decision as two of the judges scored the fight 77-75 and 78-74 in favor of Jake Paul. Paul continues his unbeaten record as a professional boxer with 4 wins and 0 losses. He handed Tyron Woodley a loss in his professional boxing debut.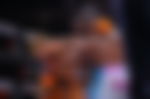 Woodley demanded a rematch immediately after the fight, and Jake Paul agreed on one condition. Tyron Woodley would have to get the 'I Love Jake Paul' tattoo on himself if he wanted the rematch.
ADVERTISEMENT
Article continues below this ad
Tyron Woodley left many fans wondering if he would actually get the tattoo. Does Tyron Woodley want this rematch that badly? Will he actually get the tattoo on his body permanently?
Watch This Story: Top 5 Best Selling PPV Fights of Floyd Mayweather's Boxing Career