Tickets Price For Tyson Fury's Fan Meet In Wolverhampton
Published 05/15/2022, 1:00 PM EDT

Follow Us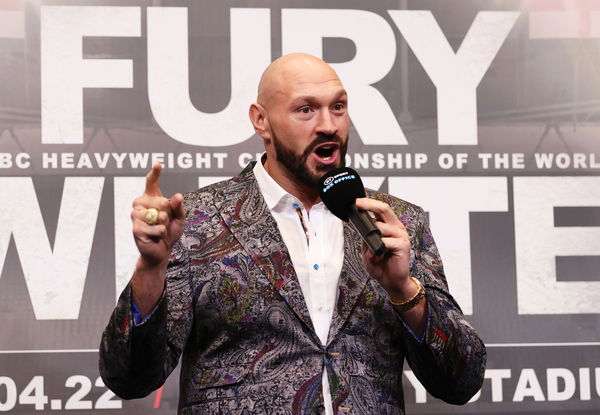 Tyson Fury is known for living his life to the fullest. He is a family man, an excellent friend, and is well-liked by his fans, in addition to being a phenomenal boxer. 'The Gypsy King' is coming to an After Party to meet his fanbase, and his fans could not be happier.
The British star will be the guest of honor for 'The After Party.' The big event is on June 24 at KK's Steel Mill on Frederick Street in Wolverhampton, England. Fans of Fury are ecstatic because they will be able to attend the massive celebrity bash.
ADVERTISEMENT
Article continues below this ad
The cherry on top is that fans will not only be able to see him but will also have the opportunity to meet him. The organizers say that he will party with fans. It's unusual to see a celebrity attend a party with his admirers, so seeing one is remarkable.
There will be live bands, celebrity DJs, and many other thrilling things to keep one entertained. Fans will also have the opportunity to take photos with The Gypsy King and receive autographed mementos.
Tyson Fury's After Party Tickets
According to the pricing, there are several packages for the event:
Silver Experience Package – It has a £99 (121.40 USD) plus a £5.64 (6.91 USD) booking fee. It involves a meal, a program for the evening, and a seat for the interview and auction. 
ADVERTISEMENT
Article continues below this ad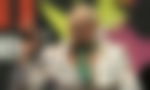 Gold Experience Package – It costs £179 (219.51 USD) plus a £9.72 (11.91 USD) booking. This package gives you a chance to meet the boxing icon. Moreover, the package has all the benefits of the silver package, but fans also get a printed professional photo with Fury. 
Platinum Experience Package – This costs £379 (464.77 USD) and a £19.92 (24.42 USD) booking fee. This is a bit expensive, but the package serves you with priority seats for the event, and you get an official tour boxing glove signed by Fury. 
ADVERTISEMENT
Article continues below this ad
ShowFighter Experience Package, Table of 10 – ShowFighter ticket holders will get a big seating table, plus a dedicated hostess service. The 10 guests will get a signed boxing glove and a photo with The Gypsy King. This package costs £4,999 (6,130.43 USD) and a booking fee of £255.54 (313.37 USD). 
ShowFighter, a Midlands event, and boxing promotion company is partnering with Goldstar Promotions to put on the event. The celebration will begin at 6 p.m., and the tickets can be purchased on the ShowFighter website.