"Till This Day" – All You Need to Know About Deontay Wilder's Famous One-Liner
Published 10/09/2021, 6:13 AM EDT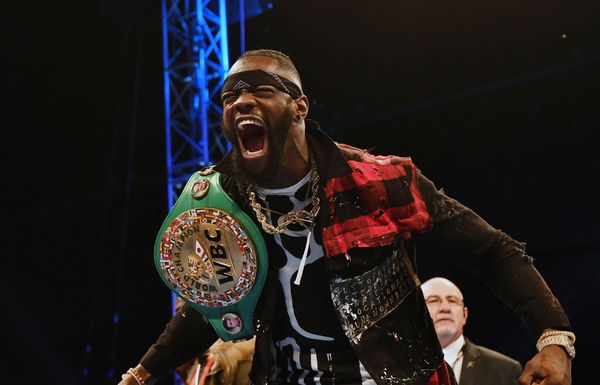 The world knows Deontay Wilder for the iconic slugfests he enters in all of his fights. Over the past decade, Wilder has garnered immense attention from fans and fighters around the globe with his astonishing knockout wins. That said, he redefined the heavyweight division that craved intimidating fighters like him. But, in the last few years, Wilder has not only worked on his boxing prowess. He has also honed his talking game.
Three years ago, 'The Bronze Bomber' came up with the most sensational one-liner 'Till this day', which eventually broke the internet. This line was used in many memes and funny music videos later. But why did the ex-champ use this line?
Wilder was in an interview ahead of his first fight with Tyson Fury in 2018. In that conversation, a journalist questioned 'The Bronze Bomber' about his statement on the struggles of black people.
ADVERTISEMENT
Article continues below this ad
This left the Alabama native fuming, and he responded, saying, "You know we've been fighting and we're still fighting till this day. Till this day, till this day, till this day." 
This one-liner is rightly etched in every boxing lover's memory and every hardcore boxing fan tried to mimic Wilder's crawling voice as he said that line.
Deontay Wilder – The most vocal heavyweight?
Whether it is for his people or anyone from his team, Deontay 'The Bronze Bomber' Wilder always maintains a firm stand and never fails to show his support.
ADVERTISEMENT
Article continues below this ad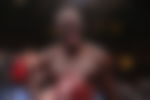 He is one true inspiration for every budding boxer, and alongside his boxing skills, there's a lot to learn from him.
Watch this story – Tyson Fury vs. Deontay Wilder 3 Stats: Record, Reach, Height, and Knockout Ratio
ADVERTISEMENT
Article continues below this ad
Deontay Wilder promises to stay around the boxing world for a while because he has a tremendous hunger to become a true great in the sport. Citing that, the fans will get to see his actions and hear his words for a substantial amount of time in the future.
How well do you remember Deontay Wilder's 'Till This Day'? Let us know in the comments below.