'To Me It Was All Bulls**t' – Tyson Fury's Cutman Gives His Thoughts on Deontay Wilder's Accusations
Published 03/19/2021, 12:59 PM EDT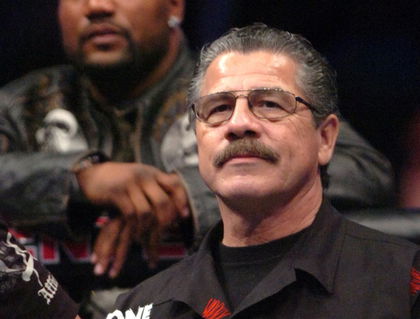 ---
---
Jacob 'Stitch' Duran, the cutman of Tyson Fury, has given his take on Deontay Wilder's accusations following Fury vs Wilder 2. The famous cornerman explained why he thinks the accusations hold no value. Moreover, he even explained why 'Bronze Bomber' and his team know the truth.
ADVERTISEMENT
Article continues below this ad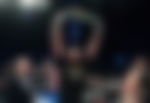 Duran has slowly become one of the sport's most famous cutmen. He cornered Tyson Fury for the rematch in 2020 and was also the one who wrapped the WBC champion's hands. Now, a year later, he has voiced his opinion on the entire controversy.
ADVERTISEMENT
Article continues below this ad
Duran spoke to The Boxing Social on YouTube and said,
"To me, it was all bulls**t. It's kinda, feeling sorry for yourself and really disrespects yourself. And when you understand what goes on behind the scenes and you can see why, it's just a farce."
This was the opinion of the entire boxing community when Deontay Wilder posted the video accusing 'Gypsy King'. The majority felt Wilder was only making it worse for himself with the excuses. Moreover, everyone knew it would be practically impossible for Fury's team to do what he accused them of.
READ: Tyson Fury vs Anthony Joshua Training Comparison: Who Has the Better Technique?

Why it would have made no sense for Tyson Fury to cheat
One of Wilder's accusations was that Fury pulled his hands further down on the gloves and thus landed shots without the gloves' padding. However, Duran explained why something like this would be impossible to pull off.
"Why would you want to take your hand out of the glove when it's in a position where you could actually hurt yourself? But then on the same token, if you ever put a glove on, and you wrapped it like we do with the commission, its impossible for you to remove your hand out of the glove," said Duran.
ADVERTISEMENT
Article continues below this ad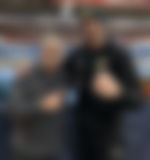 Thus, after everyone has reacted to Wilder's claims, the all-important man who wrapped Fury's hands on the night has shut down any lingering doubts. However, the cutman is not revealing anything new since most hardcore boxing fans will know about these restrictions.
What do you make of these comments from Stitch Duran? Do you think the cutman has well and truly shut down those accusations?
ADVERTISEMENT
Article continues below this ad
READ: Why Deontay Wilder vs Andy Ruiz Jr. is the Fight to Make