Tommy Fury Outpoints Anthony Taylor, but Shows Vulnerability to Jake Paul
Published 08/29/2021, 9:01 PM EDT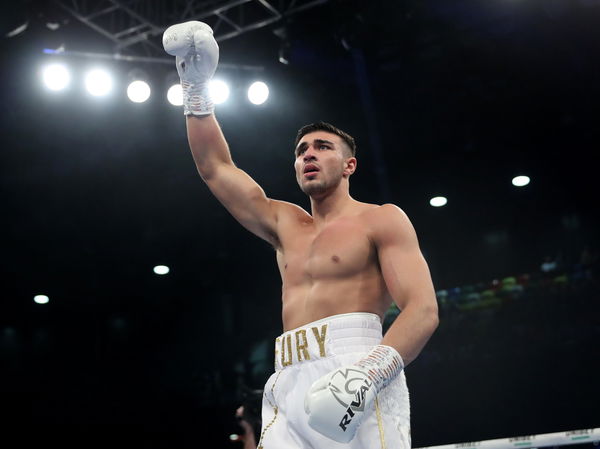 ---
---
Tommy Fury vs Anthony Taylor promised to be an entertaining fight. Both fighters looking to make a statement on the big stage. Fury made his US debut in the fight, opening up the Tyron Woodley vs Jake Paul undercard.
ADVERTISEMENT
Article continues below this ad
Tommy Fury ran riot and put on a clinic against the former Bellator fighter. Fury clearly looked like the more technically sound fighter. However, fans and experts alike expected Fury to dispatch the American before four rounds.
ADVERTISEMENT
Article continues below this ad
The size disparity was very evident at the start of the fight, as Fury came out aggressively with his jab and tried connecting with the uppercut. Taylor landed a few good power punches and his overhand right seemed problematic for Fury early.
Early on in the fight, Taylor clinched a lot every time he closed the distance against the Briton. The British commission reduced the fight to four rounds, as both the fighters went all out from the start.
The second round started out as a brawl. Fury closed well, connecting well with power punches. Taylor looked shocked after tasting Fury's power and speed. Fury looked impressive and used his height to his advantage. Taylor kept swinging wildly, trying to connect an overhand right.
In round three, Taylor tripped over Fury's long legs and it took the wind out of him as Fury continued the onslaught. Tommy 'TNT' Fury lived up to his name with explosive combos. After round 3, Taylor's trainer Antonio McKee spoke his mind, " You're not punching, You're not fighting, you're not boxing, you're running around, looking tired."
Taylor was lucky they reduced the fight to four rounds as he barely made it through the fourth, clearly gassed out and outclassed by his British opponent. In the end, Taylor was not able to do much offensively as the official decision ruled 40-36 in for of the undefeated Tommy Fury.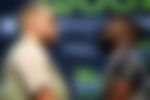 ADVERTISEMENT
Article continues below this ad
What's next for Tommy Fury
ADVERTISEMENT
Article continues below this ad
Tommy Fury took wasted no time to call out Jake Paul after dispatching his sparring partner. He called out Jake Paul who will face Tyron 'The Chosen One' Woodley. Will we see Fury face Jake Paul after this? Was Anthony Taylor a stepping stone to Jake Paul?